21st century gold rush: job prospecting in San Francisco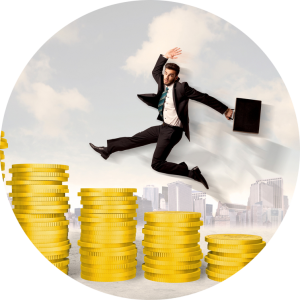 Gold was found in a river…and California was born.
Silicon was found in a Valley…and the personal computer was born.
It goes without saying, "tech" has forever changed the landscape of the San Francisco Bay Area. It's ubiquitous, omnipresent, it is the industry of the Bay Area.
It's always a strange feeling, visiting other cities and remembering that these places aren't run on micro bits and processors. Entertainment is the industry of Los Angeles, Politics is the industry of Washington D.C. And while these industries are heavily reliant on the newest technological breakthroughs, they are not the pioneers settling in the digital frontier.
It's different to "prospect" (aka look for a job) in the Bay Area. Innovating the technology of the future, other cities have a reputation for walking off the streets into success. San Francisco is unique in that one can find success while still living in their car parked on the street.
The Bay Area is the epicenter of this new wave of technological progress. Or, as I like to call it, the 21st-century gold rush. It's important to look to the influences of the past, and the birth of the Golden State to inform the perspective of today.
Like the 49ers of the gold rush, thousands of job seekers now flock to The Bay in search of fortune and opportunity. And the echoes of their work will continue to shape the landscape of this city. Here are some of my tips for "prospecting" in Silicon Valley.
1. Know the terrain.
Do your research on living and working in the Bay Area. There are many hurdles to living in The Bay. Don't believe that you will just show up and pluck nuggets from the stream unless you're very dedicated to the aforementioned car living. Uber and Lyft clog the streets, and the public transportation system is trying to keep pace with the increased demand. The cost of living is out of control, and basic necessities can cost twice as much here versus almost anywhere else in the United States. It's important that you find the best spot to set up camp that you can live with.
2. Use your tools.
Nobody digs for gold with just their bare hands. It's important you use the best tools available to you. There are tons of prospecting tools out there, and unlike a pickaxe or gold pan, many of the tools have a free trial. Social media, online job boards, etc. and a variety of other resources out there. There's also a huge number of recruiting and staffing agencies with good people ready to do whatever they can to help (hint, hint).
3. Persistence is key.
Don't get frustrated. Every good miner has hit fool's gold when they thought it was the mother lode. Finding the right opportunity is a job in itself. But there is a vein hidden beneath the surface. Keep digging until you find it.
4. Find a Friend.
While nobody ever wanted to split a gold claim back in the day, it was the best way to protect against claim jumpers. And singing around the fire after a hard day of "prospecting" isn't as fun alone. Use your social capital. Share your resume with friends, go to meetups, don't keep to yourself and share your successes and roadblocks. The internet has made it that much easier to connect. So, use your network of like-minded argonauts to find a big score.
5. Think outside the box.
There's an urban legend that Levi Strauss got his start by cutting down ship sails and selling them to miners as overalls. Domenico Ghirardelli opened his first store in a mining camp to sell sweets and treats to miners lacking the small pleasures of life. It wasn't only the gold diggers that could strike it big. And just because you can't pan for gold doesn't mean you won't hit the mother lode.
To sum it up and to quote one Leland Stanford, "Laboring men can perform for themselves the office of becoming their own employers." And if you need help looking for a new job, please contact us!
"*" indicates required fields