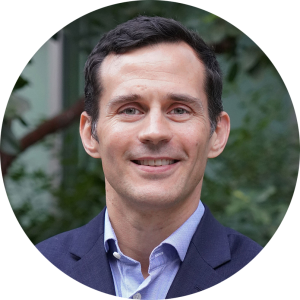 At Synergis, our people are our best asset. So, let's get to know them. We first sat down with Denise Wicks, Senior Recruiter, to learn more about her, her professional background and her expertise. This month, we sat down with Matt Garrett, Senior Account Executive, based out of our Los Angeles office.
Matt, please tell our readers a little about yourself and your career.
I have been fortunate enough to have multiple, fulfilling careers in my lifetime. I have three degrees in Counseling and Leadership and was actually a practicing Counselor for eight years. I got into staffing years ago as the perfect combination of relationship development and a drive to create business opportunities for clients that needed help adding the right people to their teams occurred.
What attracted you to work in the staffing industry?
I had a friend in staffing that introduced me to the idea. The more I learned about the industry, the more I realized it was a fantastic combination of the things I love doing! It involves creating and building relationships, assessing need and providing solutions. I love having the ability to sit down with a client, figure out what they need to move their team forward, and get to work in making it happen.
What are your favorite aspects of working with clients?
It all boils down to building relationships. Many of my clients become friends. Doing business is how we connect, but I genuinely enjoy getting to know them as people.
What are the biggest challenges you are seeing when it comes to finding talent?
For some time now, it has really been a candidate-driven market. Ultimately, that just means we have to be even more dedicated and devoted to our craft. Companies are working hard to attract the right people with the right combination of incentives. The biggest challenge for them, however, is time. We do this professionally. We spend every moment of every day combing the market for the right combination of skills and personal attributes that will fit that client and that team. They don't have time to do that.
What is the one piece of advice that you give your clients?
The one recurring piece of advice I tell clients in today's market is to plan ahead. Often times, we find ourselves in situations where we allow a need to become urgent and need to fill a role "tomorrow." A little bit of consistent time spent in reflection about upcoming needs can give you the time you need to fill that role before it can negatively affect the productivity of your team.
https://www.synergishr.com/wp-content/uploads/2020/01/Matt-Garrett.jpg
843
856
Team Synergis
https://www.synergishr.com/wp-content/uploads/2019/09/Synergis_logoside-300x47.png
Team Synergis
2020-01-15 17:46:20
2020-07-06 16:37:03
Conversation with Senior Account Executive, Matt Garrett