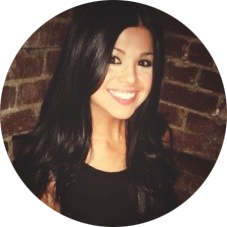 Let's get to know the people at Synergis. This month, we sat down with Tiffanie Dagneau, Senior Account Manager, who works in our San Francisco office.
Tiffanie, please tell our readers a little about yourself and your career.
I'm a Cali girl – born and raised (Nor-Cal to be exact) with just over 5 years of experience working in the staffing realm and over 8 years' experience in sales. Since beginning at Synergis, I have been fully engulfed in Account Management for our largest client, where I have also had the unique opportunity to help grow our San Francisco office and assist with the development of our Bay Area recruiting force. In my current role, I work with creative and IT professionals and put about 100 people to work per year.
What attracted you to work in the staffing industry?
If I am being honest, I was attracted to staffing due to the match making piece. I loved the idea of matching the right talent to the right opportunity. What continues to attract me to the industry are the intricacies of our business: the ability to learn how to navigate the inner workings of some of the world's largest companies and matching them with talent from a plethora of backgrounds.
What are your favorite aspects of working with clients?
Strategy and relationship building. Recruiting (especially at the enterprise level) requires a large amount of strategy and execution. I find it extremely fulfilling to receive a need from a client, create a strategy, and deliver quality talent to enhance their overall business objective. Beyond strategy, I am OBSESSED with relationships, and I will forever build them on trust. People do business with people they trust. Period. That being said, I work relentlessly to gain that trust, but also to maintain that trust through consistent action and execution.
What are the biggest challenges you are seeing when it comes to finding talent?
The market. We are seeing historically low unemployment rates, in turn, making it increasingly difficult to find top talent. With an already competitive market, this added challenge is one that makes the relationship aspect increasingly important.
What is the one piece of advice that you give your clients?
Speed and flexibility. With the market and unemployment rates at an all-time low, speed is (more times than not) the deciding factor. Clients have to be ready to hire and give an offer to the right candidate quickly. Most of the time, candidates have 3-4 interviews going off at once and it is important to be quick in making offers before they proceed with another opportunity. Furthermore, flexibility is huge given the market and options that candidates have with other opportunities. I advise my clients when and where flexibility will aid in setting them apart from their competition and ultimately bringing the right talent to their team.
https://www.synergishr.com/wp-content/uploads/2019/10/Synergis_icon_red-1.png
1281
1281
Team Synergis
https://www.synergishr.com/wp-content/uploads/2019/09/Synergis_logoside-300x47.png
Team Synergis
2020-02-26 08:00:18
2020-02-26 08:47:51
Conversation with Senior Account Manager, Tiffanie Dagneau