Administrative Business Partner
Administrative Business Partner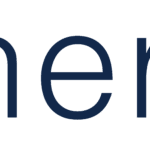 Synergis
Title: Administrative Business Partner
Anticipated Duration: 6 Month Contract
Location: Boulder, CO
Description:
As an ABP you're at the heart of your team's business operations and activities and the soul that keeps your team moving forward. You anticipate the needs of your manager and help them stay focused on their projects by resolving operational and administrative issues before they arise. You move quickly with the changing environment and are up to date with the latest products and services. You also use that knowledge to strategically support your team's projects. In addition to being organized and analytical, you possess the strong business judgment and communication skills needed to interact with a variety of people and job functions across multiple locations.
Administrative Business Partner Responsibilities:
Perform an extensive array of administrative tasks – manage calendar, book extensive national and international travel, book facilities and equipment, assist with all hands and larger team meetings and take meeting notes as needed, as well as process expenses.

Provide strategic support such as evaluating data or resolving minor operational issue.

Interacting with high-level executives both inside and outside of the organization and perform flawlessly and professionally in a fast-paced environment.

Organize (virtual) team-wide offsites and internal events for your Directors and their clients.

Lead and manage small projects.

Support the office on site-wide projects and initiatives. 
Administrative Business Partner Required Education, Experience and Skills:
Bachelor's degree or equivalent practical experience. 

3+ years of experience in managing multiple calendars. 

Excellent communication skills in English (written & verbal). 

Ability to manage multiple ongoing projects and requests from different teams. 

Self-starter, team player, flexible. 

Familiar and comfortable with Google Workspace (gmail, calendar, drive, etc.). 

Intermediate knowledge of Google Spreadsheets (or similar).
About Synergis
Our digital world has accelerated the need for businesses to build IT ecosystems that enable growth and innovation along with enhancing the Total experience (TX). Synergis partners with our clients at the intersection of talent and transformation to scale their balanced teams of tech, digital and creative professionals.
Synergis is an Equal Opportunity/Affirmative Action employer.
Learn more