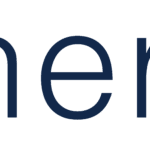 Synergis
Title: Applications Engineer
Anticipated Duration: 6 Month Contract
Location: Mountain View, CA
Project Overview: 
Manage scaled discovery operations for the discovery and litigation support team. 
Discovery Operations Dev Support Overall Responsibilities:
Provide engineering support to the Discovery Operations team. Build web applications, automate workflow, infrastructure development. 
Build and maintain API functions and server side applications.

Strong ability to translate user feedback to design mock-ups and implement.

Exceptional in troubleshooting user issues and implementing fixes.
Required programming languages:
Go

Dart

Python

Javascript

Java

Experience in working with technologies such as Workspace API and GCP
Discovery Operations Dev Support Daily Responsibilities: 
Rewrite and improve the existing scripts and tools (migration from python to golang)

Automation infrastructure development  

Front-end design, mock-up and development

Participate in translating user stories into functional requirements

Troubleshooting and bug fixes
Discovery Operations Dev Support Required Education, Experience and Skills:
Bachelor's Degree in Computer Science/Mathematics

Strong server side development experience in Java/Python/Google Apps Script.

Back-end engineering experience building Command Line Interfaces and REST API.

3-5 years of engineering experience for a small to medium sized team.

Linux OS Experience.
Discovery Operations Dev Support Preferred Experience and Skills:
Professional experience in building and maintaining API functions and server side applications.

Strong experience in migrating server-side python code to golang.

Proficient in the following programming languages: Java Python Go SQL Javascript Dart