Associate Creative Project Manager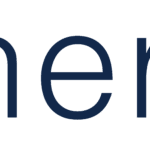 Synergis
Title: Associate Creative Project Manager
Anticipated Duration: 6 Month Contract
Location: San Francisco, CA
Project Overview: Our client's mission is to help people live healthier, more active lives by empowering them with data, inspiration and guidance to reach their goals. And now as part of the Devices and Services division, we're delivering on that mission in an even bigger way. With nearly 30 million active users around the globe, that's a lot of impact.
Associate Creative Project Manager Overall Responsibilities: 
As a associate-level Project Manager on the creative team, you'll support the Project Management team on a variety of projects while managing smaller ones of your own by partnering with creative, production and marketing teams. You will be maintaining schedules and keeping teams on track to deliver work on-time and within scope. You will also create and manage a process for tracking product samples that will be used by multiple teams, across the country.
The ideal candidate is a highly-motivated person with some project management experience and looking to grow their skill set.  This person should be able to stay extremely organized in a dynamic, fast-paced environment while juggling multiple projects. 
If you set the bar on work ethic, are excited about health and wellness, and enjoy keeping things on track with a great attitude, then we want to hear from you. 
Associate Creative Project Manager Top Daily Responsibilities: 
Assist the larger PM team with project and administrative support

Be autonomous in managing smaller projects 

Organize and manage the process for tracking creative samples 
Associate Creative Project Manager Required Education, Experience and Skills:
2-3 years of creative project management experience

Proficiency in Google Workspace (Docs, Sheets, Drive)

Strong organizational skills – Detail-oriented

Able to stay calm under pressure, creating an inclusive environment and making things fun while getting the work done
Associate Creative Project Manager Preferred Experience and Skills:
Strong interpersonal and communication skills

Experience with Wrike or other project management tools

Familiarity with wearables space