Communication Designer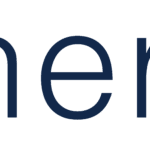 Synergis
Title: Communication Designer
Anticipated Duration: 12 Month Contract
Location: Mountain View, CA
Project Overview:
We're a tight, cross-functional team of UX designers, researchers, visual designers and writers. We focus on the user, we move fast, we work closely as a team and we help each other out. PM and engineers look up to UX to shape the vision for our projects and own the experience for our customers.
Designer will be working closely with project design leads to support cross-functional initiatives and collaborate across teams. You should be at your best when you're creating excellent work that presents complex concepts simply and elegantly.
Communication Designer Top Responsibilities:
Create UX research reporting templates that are aligned visually with the overall UX visual design

Collaborate with UX researchers to create report decks that convey a compelling and organized story and are visually appealing

Create frameworks, diagrams, and assets that visually highlight research concepts and findings 

Assist UX researchers with report creation by providing consultative feedback and design exploration on existing deck design

Design a visually-branded set of templates for cross-functional communication (newsletters, emails, internal website design, etc.)
Communication Designer Required Education, Experience and Skills
Design

Strategic Thinking

Brand Strategy

Graphic Design

Experience collaborating with multidisciplinary UX and/or product teams to share information in a visually appealing and easy-to-understand manner

Ability to create visual frameworks, diagrams, illustrations, infographics, and other assets to convey meaning and knowledge

Strong storytelling skills- ability to create a compelling, coherent story and visualize data in a way that creates clarity and understanding

Adept use of information hierarchy and communication design to embed throughout a story

Portfolio highlighting multiple projects and your direct contributions

A degree in relevant fields: information design, communication design, graphic design. In lieu of degree, 4 years of relevant work experience

Must be proficient with Google Apps (Slides, Docs, Sheets), Figma and Adobe Creative Suite, and have a portfolio which demonstrates a wide range of design styles that are brand appropriate and user-centered

Excellent written and visual communication skills

Creative problem-solving abilities
Communication Designer Preferred Experience and Skills:
Experience working with user or market research teams to create report templates and decks that convey information in an appealing way

Visual design and communication design that demonstrates stylistic range and production quality detail

Examples of illustrations, data visualizations, frameworks, and iconography

Experience working closely with UX and product management teams in the tech industry.

Ability to work independently as well as within team settings.
About Synergis
Our digital world has accelerated the need for businesses to build IT ecosystems that enable growth and innovation along with enhancing the Total experience (TX). Synergis partners with our clients at the intersection of talent and transformation to scale their balanced teams of tech, digital and creative professionals.
Synergis is an Equal Opportunity/Affirmative Action employer.
Learn more