Communications Designer – Visual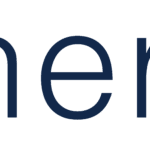 Synergis
Job Title: Visual Communications Designer
Duration: 12+ Month W-2 Contract w/ Travel Enterprise (full medical, vision & dental offered) 
Location: Austin, San Francisco and Seattle preferred.
Open to remote for exceptional candidate
Are you looking to be part of a world-class enterprise design team dedicated to crafting incredible user experiences? Would you like to drive impactful work that helps millions of people see and enjoy more of the world?
Our mission is to power global travel for everyone, everywhere. Within the Experience Design organization (XD) our global, cross-disciplinary team is uniting user experience design, content design, and research to enable innovative, relevant, and cohesive experiences that serve the needs of all our travelers, partners, and agents.
As a Communications Designer, you'll help us achieve that mission by contributing to product experiences and strategic visions that paint a clear, compelling picture of our future. We see Communications Designers are seen as storytellers, skilled in taking sophisticated concepts and translating them into concise, well-articulated narratives. They partner closely with our experience designers, content strategists, design program managers and leadership to craft visual communications, concepts, graphics, and presentations.
What you'll do:
Collaborate closely with design leaders and program teams to transform key business goals and outcomes into clear visuals
Maintain and build on brand standards and consistency of message and design across presentation materials
Translate sophisticated ideas into easily digestible and impactful visuals and presentations for various teams and leadership communications
Collaborate with cross-functional designers, leaders, and operations team members to ensure coherence of messaging and visual design
Define, design, and build experiences for Experience Design Leadership and Practice Management team presentations
Build a versatile and consistent of methods for facilitating the gathering and synthesizing of diverse insights in ambiguous problem spaces
Own the production and delivery of visual assets.
Demonstrate proficiency in common visual and interaction design principles and practice, and build appropriate sketches, wireframes, flows, design comps, and prototypes with minimal mentorship
Tailor communications (content focus, style, format, etc.) for different audiences as appropriate.
Who you are:
4+ years of work experience with a BA in Graphic Design, Communication Design, or equivalent
A systems thinker who loves complex questions and using your visual skills to build clear and engaging storytelling
Able to articulate the value of design through verbal and visual presentation.
Strong visual design background with incredible attention to detail is vital.
Able to work at a fast pace and manage a high volume of design projects
Communicate ideas clearly and persuasively at an individual and group level
Expert in Design Thinking practices (Partner Mapping, Insights Mapping, Value Proposition, Storyboarding, design thinking etc.)
Design Skills (Hand Sketching, Conceptual Diagramming)
Proficiency in design, collaboration, and presentation tools, including PowerPoint, Adobe Creative Suite, Figma, Miro, and others.