Content Designer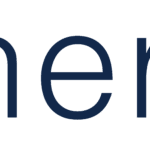 Synergis
Title: Content Designer
Anticipated Duration: 9 Month Contract
Location: Mountain View, CA
Project Overview:
At Tech's Users and Products team (gUP), our mission is to help users get the most out of the company. We represent the voice of users and many of our partners globally, sharing insights with the larger organization to enable exceptional customer and product experiences. gUP builds innovative solutions that take user experience and engagement to the next level, supporting users across products, countries, cultures, incomes, and identities. We advocate for users through partnerships with product areas at, supporting the consumer products ecosystem and enabling numerous launches for consumer products each year.
As a Content Designer, you'll help create conversational content to support new user self service experiences and help shape best practices and processes.
Content Designer Overall Responsibilities:
Write content  – Create content in a conversational style that progressively discloses information, shares context, sets expectations, lowers perceived effort, and reduces liability as users move through troubleshooting steps. Translate technical terms provided by the product stakeholders into layman's terms. 

Follow guidelines – Adhere to internal style guidelines and best practices for tone and voice, terminology, punctuation, capitalization, etc. 

Complete peer reviews – Review and provide constructive feedback on designs created by Interaction Designers based on predefined quality criteria. 

Identify improvements – Identify UX patterns and propose reusable components and templates for common user journeys. Proactively identify process improvement opportunities and new content standards to reduce turnaround time.
Content Designer Top 3 Daily Responsibilities:
Write conversational content

Follow guidelines

Complete peer reviews 
Content Designer Required Education, Experience and Skills:
Bachelor's degree in English, Journalism, Technical Writing, UX, Human Computer Interaction, or equivalent practical experience.

English language mastery.

Detail-oriented and organized, with strong visual design skills, layout, typography and high graphic standards.

Proven Experience – Portfolio of UX-focused writing samples and style guidelines.

Experience in shaping content for multi-disciplinary projects.

2+ years of conversational UX writing experience (e.g., chatbots, guided flows, etc.).

Tool experience: Experience working within a content management system (e.g., Salesforce) and basic HTML (For example text formatting needed at times, etc.).

Communication – Natural communicator who can keep teams in the loop, tell compelling stories and clearly explain design decisions.

Collaboration – Strong collaboration skills. Proven track record of close collaboration within teams and across. Product Managers, Developers, Interaction Designers and UX Researchers

Adaptability – Flexibility to adapt to changing requirements and willingness to ask for and incorporate feedback.

Problem Solving – Excellent problem-solving skills and familiarity with technical constraints and limitations as they apply to designing content for platforms such as desktop and mobile (i.e. Android and iOS). Demonstrate empathy for end users, effectively resolve user needs and pain points in design solutions.
Content Designer Preferred Experience and Skills:
Background in education, customer service, and/or support

Experience playing a role in user research.

Experience working with Figma.
About Synergis
Our digital world has accelerated the need for businesses to build IT ecosystems that enable growth and innovation along with enhancing the Total experience (TX). Synergis partners with our clients at the intersection of talent and transformation to scale their balanced teams of tech, digital and creative professionals.
Synergis is an Equal Opportunity/Affirmative Action employer.
Learn more