Content Writer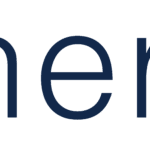 Synergis
Content Writer
Anticipate Duration: 18-month contract to perm within the 3 years (full medical, dental & vision benefits offered)
Atlanta, GA (100% remote) – candidates can sit any state EXCEPT for California
This role will join the Enterprise Customer Communications team and will be responsible for the written content of customer-facing messaging in app/Online, emails and SMS text messages. The Senior Content Strategist will work with UX designers and researchers, product managers, engineers, and data scientists to best support the customer in their end-to-end shopping experience. In this role, they will use their understanding of UX design principles and IA best practices to simplify complex concepts into digestible, user-friendly content. In addition, the Senior Content Strategist will be responsible for developing and evolving content standards, content and messaging strategies, best practices, and processes.
Content Strategist Responsibilities:
50%-Collaborating with User Experience and Creative to evolve the user experience, develop content direction, and support the team through hands on writing, content audits, and providing quality assurance
30%-Develop and evolve content standards, content and messaging strategies, best practices and processes.
10%-Build and maintain relationships with Merchandising, Usability, SEO, technology, copywriters, online editors, photographers, partner agencies and other vendors.
10%-Develop roadmap for Content Strategy based on user research and benchmarking.
Content Strategist Qualifications:
B.S. or B.A. in Communications, Journalism, English, or Library Science
5 years of demonstrated experience in developing and managing content in a digital environment while positioned as a UX Content Strategist
A portfolio of work that demonstrates a deep understanding of the design thinking process and user-centered content choices
Strong knowledge of UX design methodologies, information architecture best practices, and web usability principles
Experience leading design thinking workshops and familiarity with user research methodology a plus
Previous ecommerce experience at national-level ecommerce site
Deep knowledge of mobile, web, and ecommerce design trends and technologies
About Our Client:
Our client is an American multinational home improvement retail corporation that sells tools, construction products, appliances, and services. Our client is the largest home improvement retailer in the United States. In 2021, the company had 490,600 employees and more than $151 billion in revenue.
About Synergis
Our digital world has accelerated the need for businesses to build IT ecosystems that enable growth and innovation along with enhancing the Total experience (TX). Synergis partners with our clients at the intersection of talent and transformation to scale their balanced teams of tech, digital and creative professionals.
Synergis is an Equal Opportunity/Affirmative Action employer.
Learn more