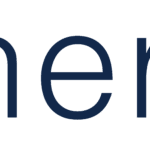 Synergis
Title: Data Reporting Engineer
Anticipated Duration: 12 Month Contract
Location: Sunnyvale, CA
Project Overview
ODS (Operations and Data Science) use data science to optimize and optimally scale the company's infrastructure. The group contains Data Scientists, Product Analysts and Software Engineers.
Data Reporting Engineer Overall Responsibilities: 
Develop and support data pipelines to extract, transform and load data into a data warehouse supporting Cloud efficiency programs. Build and support dashboards for visualizing data.
Implement and maintain data analysis scripts using SQL and Python.
Develop and support reports and dashboards using Plx/Data Studio.

Improve and develop new and existing dashboards supporting business growth.

Monitor performance and implement the necessary infrastructure optimization.

Demonstrate ability and willingness to learn quickly and complete large volumes of work with high quality.

Demonstrate excellent collaboration, interpersonal communication and written skills with the ability to work in a team environment.
Data Reporting Engineer Required Education, Experience and Skills:
Bachelors Degree Required in a Quantitative Discipline.

3+ years minimum related experience

SQL, data pipelines, dashboarding, documentation
Data Reporting Engineer Preferred Education: