Design Program Manager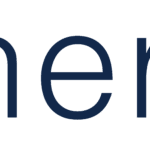 Synergis
Title: Design Program Manager
Duration: 6 Month Contract
Location: Remote
Our client, one of the largest networking sites in the world, is seeking a Design Program Manager. Used for user and business networking on a platform.
Design Program Manager Overview:
As a Contract – Design Program Manager within the User Experience Design organization, you'll become embedded within a product design team to lead complex, multi-disciplinary programs. You'll be responsible for championing processes in order to help the team of designers build impactful experiences across the company. You're equally at home explaining your team's goals and recommendations to executives as you are discussing the technical trade-offs in product development with engineers and product managers. A successful Design Program Manager leverages deep application/platform knowledge, in combination with business and project management domain expertise, to drive a successful program. You are comfortable communicating on behalf of your team to scope new projects, lead designers, manage expectations, inspire collaboration, escalate risks, and report on performance.
Design Program Manager Responsibilities:
• Build relationships with Design Managers, Designers and Researchers in delivering work in a way that builds trust with engineering, product management and executives.
• Build, manage, and/or identify operational improvements to creative workflows in order to deliver high-quality products and features through the project lifecycle while delivering on goals and objectives and user experience value.
• Lead or collaborate with User Experience Design team leadership in key project decision-making, including: requirements gathering, scheduling, resource allocation, and coordination of teams and approval processes.
• Help stakeholders across adjacent business lines define opportunities to closer integrate products.
• Partner with TPM, Product Managers, Design Managers, and Researchers to maintain the team's program schedule that consolidates individual project track plans, reflects cross-track dependencies, and eliminates redundancies among the tracks.
• Manage program risks and drive issue resolution as it relates to meeting the overall schedule and quality commitments.
• Partner with your team's leads to develop the strategic vision and help build an innovative, world-class roadmap of features and services that support our vision and values.
• Work with stakeholders throughout the org to help define business needs, requirements, investment priorities and product features.
• Proactively contribute best practices, tips, and templates to shared User Experience Design resources.
• Direct the evolution of the team's process through continuous risk and optimization assessments.
• Identify team needs with regards to process, tools, documentation, etc., and implement or drive required changes to make sure designers and researchers are working at optimum efficiency.
• Represent and advocate for the team's priorities during the development process, including release planning, user story grooming and backlog management.
• For high visibility projects, own schedules and task assignments for your team of designers – from large phases through to detailed tasks.
• Clearly identify, explain, and communicate progress, status, expectations, dependencies and risks to executives, business stakeholders and team members.
• Facilitate team onboarding for new hires and rotations.
• Own and manage team documentation, including team sites, status, and other centralized resources.
• Keep a pulse on team morale, escalating risks to leadership and identifying opportunities for improvement.
Design Program Manager Basic Qualifications:
• BA/BS degree in Computer Science or another technical field, or equivalent practical experience.
• Minimum of 5 years of relevant work experience in managing multiple projects.
• Experience working with design teams and the general design workflow.
• Experience improving team productivity and creating efficiencies through automation and tools development.
• Experience working with user research; experience championing and coordinating user research efforts within your product group.
Design Program Manager Preferred Qualifications:
• Interpersonal & communication skills
• Ability to help plan design resourcing needs and map out quarterly priorities in partnership with Design Directors and Managers.
• Ability to distinguish critical from non-critical issues and set teams focus and priorities accordingly.
• Ability to break down issues to key fundamentals and drive team toward corrective action plan.
• Ability to partner with Design leadership to brainstorm ideas for team collaboration and relationship building events.
• Ability to organize cross-functional activities into a complete plan, recognizing interdependencies, and establishing framework for the team to build out the plan and mentoring the execution 
of that plan.
• Ability to coach others and champion member value.
• Recognizes the audience of the communication, organizes, and factors in appropriate content accordingly.
• Ability to handle ambiguity, setting goals and effectively delivering to them in very fast changing environment
Synergis Creative (creative.synergishr.com) is a specialized division of Synergis (synergishr.com) that serves the needs of leading creative firms, departments and agencies. Synergis Creative carefully matches creative and marketing talent to a full-time, contract or project positions.
Synergis Creative's recruiters have been a driving force of the creative and marketing space for over six years. We draw from a wealth of experience with technology staffing, industry best practices and exceptional connections to match candidates with incredible opportunities. Synergis is an Equal Opportunity/Affirmative Action employer.
About Synergis
Our digital world has accelerated the need for businesses to build IT ecosystems that enable growth and innovation along with enhancing the Total experience (TX). Synergis partners with our clients at the intersection of talent and transformation to scale their balanced teams of tech, digital and creative professionals.
Synergis is an Equal Opportunity/Affirmative Action employer.
Learn more