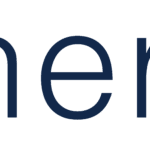 Synergis
TITLE: IT PMO Director
ASSIGNMENT: Full Time
LOCATION: Atlanta, GA
CLIENT INDUSTRY: Warehousing and Logistics
PMO Director Primary Responsibility:
Manage a team of program and project managers responsible for the planning and execution of global IT programs. A leader in the development of large, complex IT and business transformation programs that includes sell-in, scheduling, monitoring, budgeting, and executing while meeting or exceeding projected business benefits. This includes acquiring resources and coordinating the efforts of team members globally in order to deliver programs according to plan. The Director, IT PMO will work with project executives, functional leaders, and design leads to define the program's scope, objectives, metrics, business benefits and manage the program through all phases of Americold IT PMO methodology and project life cycle. The Director, IT PMO will also oversee other Program and Project Managers on the team operating in different countries and will provide quality checks to their workplans while serving as their resource manager. This position will serve as a mentor to other program and project managers and analysts both within the IT PMO and to other senior members of the IT function. The Director, IT PMO will travel as required with the PM's to support key customer-facing and supplier coordination meetings.
 
PMO Director Essential Functions/Major Responsibilities:
Develops and executes IT program work plans and revises as appropriate to meet changing needs and requirements, while applying IT PMO methodologies and program standards.
Owns and drives annual Strategic Planning and Annual Operating Planning processes for IT to achieve Business alignment.
Responsible for tracking, analyzing, and reporting on IT financial performance on a routine basis while working closely with various Finance functions (e.g., FP&A, Capital Assets)
A key contributor to the development and execution of IT integration plans for future acquisitions.
A driver of process and continuous improvements across all of IT to include processes for financial controls and management of key capital projects
Provide guidance to detailed design, RFP development, and supplier selection processes.
Partner with functional team leads in and outside of IT assisting in the successful deliverables per plans.
Understanding of core functionality of WMS, TMS, ERP and other key logistics applications
A driver for quality in IT program management including development of common, reportable metrics that describe program status, issues, roadblocks.
Expert at using management tools such as project scheduling, MS tools, reporting tools and other tools that facilitate the monitoring and reporting of major, global systems implementations.
Understands how to identify resources needed and assigns individual responsibilities to internal and external team members.
Minimizes exposure and risk on programs through contingency planning and risk mitigation.
Assigns program tasks and reviews the quality of support provided by the program team members.
Manages indirect reports who will be participants on a program while still performing their day-to-day responsibilities in their home function.
Manages and facilitates program review meetings including global steering committees, with team members, executives, and vendors to ensure work progresses as planned, issues are identified, and action plans are put in place to address using escalation techniques, as appropriate.
Communicate progress against the plan to team members, stakeholders, steering committee, and executives. Develop updates and charts for external customers to review program progress weekly/daily as needed.
Partner with process owners, operators, and General Managers to fully understand impact of customer requirements or requests and the affect they would have on overall program planning
Assist in determination and evaluation of operations best practices and coordinate their subsequent implementation. Provide expertise and guidance to resolve problems encountered during implementations.
Support facilities' go-lives, conversions and/or retrofits as needed; ensure operational readiness to minimize downtime, productivity reductions, and accuracy issues. Ability to pull together solid content for each workstream to lead customers, functions and internal operations through readiness checks and other workshops.
Ability to utilize PowerPoint and other online tools to communicate work order sequence, vendor activities, workstream readiness, risk/contingency planning and hiring/certification tracking
Fully responsible for assigned programs, including both driving progress and ensuring deadlines and budget are met and keeping management informed of progress.
Manage change control so that as potential scope changes arise, they are each carefully analyzed, reviewed, and appropriately approved.
Report program performance tracking that includes measurement against budgeted costs, operational revenue and profitability as defined in the overall business case.
Identify IT process optimization opportunities and facilitate continuous improvements, standards, best practices and use of common effective tools across the global team.
Oversee 1-3 direct reports as resource manager and provide quality assurance checks for all direct reports project loads.
Other duties and special projects as requested.
Travel on short notice, possibly for extended periods of times.
PMO Director Qualifications & Experience:
Bachelor's Degree in Engineering, Operations, Project Management, or related field
10+ years of demonstrated Program Management experience with large, complex organizations; refrigeration / cold-chain expertise a plus
5-8 years of demonstrated business systems implementations and vendor management required; familiarity with major software vendors required
Successful track record managing multiple, high priority capital investment, customer implementations, and business strategy programs using project/program management methods and tools
Experience with installing, testing, and commissioning major systems is preferred
Project Management Professional (PMP) certification a plus
Strong knowledge of Microsoft applications to include Project, Excel, Word, PowerPoint, Visio and SharePoint (and other process documentation tools)
PMO Director Knowledge & Employment Standards:
Ability to communicate professionally, both written and verbally with individuals at all levels of the organization, external contacts, customers, and potential customers
Ability to work in matrix managed environment
Demonstrates a results-based leadership style with strong impact and influencing skills
Ability to communicate effectively to direct and motivate team and others, maintaining a persuasive and credible presentation style at all levels of the organization
Strong financial acumen and business savvy
Strong analytical skills and process focused problem analysis and problem resolution
Progressive, flexible and team-oriented approach desired
Possess a proactive approach with strong customer service orientation
Demonstrates uncompromising level of integrity and code of ethics and maintain a high degree of confidentiality
Must be able to travel at an estimated 50-75% of the time to support programs
Must be willing to travel internationally for multiple durations, willingness to relocate for extended period (1-2 years) a plus
Extended travel including weekends may be required during critical times such as facility launches
About Synergis:
Synergis serves a myriad of clients across nearly all industries, from start-ups to Fortune 100 companies. The outcomes of these relationships are demonstrated in a growing list of more than 300 clients and industry recognition by Inc. magazine and the Atlanta Business Chronicle. From its foundation in 1997, Synergis has been successfully recruiting and placing IT professionals in all areas of information technology. Synergis has been successfully recruiting and placing IT professionals for over 20 years. For more information about Synergis, please visit the company website at www.synergishr.com. 
Synergis is an Equal Opportunity/Affirmative Action employer.