Engineering Program Manager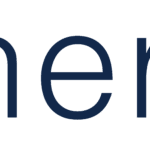 Synergis
Title: Engineering Program Manager
Anticipated Duration: 6 Month Contract
Location: Mountain View, CA
This is a technical role. The Partner Engineering team (APE) is at the exciting forefront to grow and improve the ecosystem with our partners who use our software to develop mobile devices. We work in a fast paced, technology driven environment and are deeply engaged with OEMs, carriers, chipset manufacturers and ODMs across the globe. We collaborate closely with engineering teams to ensure the platform and relevant apps/services are properly rollout to the ecosystem.
This position in APE is to manage the execution for Android feature device-ecosystem-rollout program, which includes:
Implement the processes defined by the program, drive execution against said plans/schedules, track and report progress regularly

Work closely with internal stakeholders (APE feature rollout experts and program owners, product managers/engineers/technical program managers), to ensure key milestones and deliverables on track

Manage meetings and program events (summits, workshop, etc), drive and follow through action items

Implement and monitor program metrics, propose improvements, identify risks and escalate as necessary.
Engineering Program Manager Required Education, Experience and Skills: 
Bachelor's degree in Computer Science or related technical field, or equivalent practical experience.

5-8+ years of experience in program management on cross-functional projects.

Experience or familiarity with software development
Engineering Program Manager Preferred Experience and Skills:
Excellent communication, stakeholder and project management skills, with a track record of handling multiple customers and streams of work and proven technical project management skills.

Demonstrated creative problem-solving approach and strong analytical skills, combined with a strong sense of ownership, and a proactive can-do attitude.

Experience in mobile device/application development and understanding of mobile ecosystem trends.

Experience with one or more of the following: mobile device release management, mobile operating systems and application ecosystems.

Experience with one or more programming languages (e.g. Java, C, C++, Python).