Full Stack .NET Developer
Full Stack .NET Developer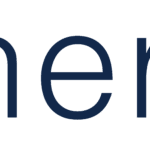 Synergis
. Net Developer
Direct Hire (REMOTE in AL or Ga)
Atlanta, Ga.
Synergis' client has been named among The Best Large Employer in America in Forbes magazine's rankings. Of the 500 large employers ranked, they were in the top of the rankings among other energy industry peers in the state of Georgia. 
.NET DEVELOPER RESPONSIBILITIES
Full Stack development

Effectively collaborate to appropriately design and deliver portfolio software application.

Develop and/or implement timely, cost effective, and high-quality solutions using approved methodologies and standards

The .Net Developer will provide root cause analysis, efficient production support and maintenance/enhancements for existing applications (including application debugging and memory leak analysis)

Apply professional oral and written communication skills; apply strong customer service skills; exhibit initiative; follow through with customer commitments, and apply sound performance techniques

Will build and maintain relationships with scrum teams, management, other technology/portfolio/business groups, and vendors

Troubleshoot and resolve any application and user interface defects between browsers

The .Net Developer role will manage personal career development by maintaining technical expertise
.NET DEVELOPER EDUCATION
Bachelor of Science degree from an accredited college with a concentration in computer science or a related field
.NET DEVELOPER EXPERIENCE
The .Net Developer will have at least 5+ years of full-stack development experience in Visual Studio C#

Strong background and hands-on experience in developing with JavaScript, LESS CSS, & HTML5 preferred

Experience utilizing Angular, Bootstrap or other responsive/.NET frameworks as part of development efforts

Familiarity with industry leading third-party UI controls (e.g. Telerik/Kendo, ZingChart, etc.)

Working knowledge of user interface design processes/methodology, particularly as applied to web-based applications

The .Net Developer will need a solid understanding of Visual Studio C#, all major desktop and mobile browser behaviors, responsive web design techniques, interface defect troubleshooting, and graceful fallback strategies for un/supported browsers.

They will have experience creating responsive web products

Extensive experience of development technologies, methodologies and associated tools

They will have extensive experience with application architecture
.NET DEVELOPER SKILLS
The .Net Developer will be well-versed in full-life cycle development methods and techniques – including Agile/Scrum, Waterfall, RAD development approaches and best practices

Must have a results-oriented, product focused, excellent ability to work cross functionally

Have the ability to function independently and as a team member – willingness to operate as a member of a productive, well-integrated team; values the project, company and co-workers

Excellent communication skills, both verbal and written

Proven analysis and problem-solving skills

The .Net Developer will have the ability to learn new technologies and apply them

Knowledge of the following software development technologies:

Microsoft C# .NET, .NET Core

REST

Microservices

PowerShell

Angular
.NET DEVELOPER PREFERRED SKILLS/EDUCATION
Experience with CICD/git/Azure DevOps is preferred

Experience migrating applications from .Net full Framework to .Net Core is a plus

They should have strong Web application coding skills, including information architecture, interface design and visual design would be a plus

The .Net Developer should have proficiency with TFS, GIT, Oracle, DB2, Digitial.ai, Axure, preferred

Additional certifications in software development, development tools, and/or user interface development are a plus
ABOUT OUR CLIENT
While Atlanta is their home, our client brings energy to homes and businesses across the country. They have made their name as a leading producer of clean, safe, reliable and affordable energy, and they approach each day as a vital step in building the future of energy. They are always looking ahead, and their innovations in the industry—from new nuclear to deployment of electric transportation and renewables —help brighten the lives and businesses of millions of customers nationwide
About Synergis
Our digital world has accelerated the need for businesses to build IT ecosystems that enable growth and innovation along with enhancing the Total experience (TX). Synergis partners with our clients at the intersection of talent and transformation to scale their balanced teams of tech, digital and creative professionals.
Synergis is an Equal Opportunity/Affirmative Action employer.
Learn more