Growth Marketing Operations Specialist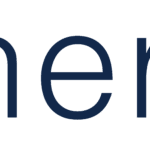 Synergis
Title: Growth Marketing Operations Manager
Location: Culver City, CA or Austin, TX
Duration: 12+ Months
The Growth Marketing Operations Team plays a key role in enabling on-device communications and automated messaging for media products and services. The team focuses on the timely delivery, strategy, and execution of in-app messaging sent to millions of users across multiple services.
Our client is seeking a self-motivated and curious individual who will be responsible for driving and executing the day-to
[1]
day operational workflows of growth marketing. They will work cross-functionality with various teams including growth marketing, product, engineering, and business to develop and launch multi-channel customer communications for Services, ultimately driving awareness and engagement of services and products.
Description
Work cross-functionally to develop, coordinate and execute plans for growth marketing acquisition and engagement initiatives
Assess strategy requirements, platform capabilities and data needs. Manage workflows, timelines and level of effort in execution and testing.
Build, test and deploy campaigns and automated customer journeys. Ensure that User Acceptance Team understands campaign strategy, build requirements, and test scenarios.
Optimize performance through A/B testing to drive incremental growth and overall program improvement.
Monitor campaign performance for operational integrity, and identify and communicate issues to internal teams.
Identify key opportunities of improvement in campaign performance, operational efficiency and processes, and product tooling
Provide strategic ideation and critical feedback as a SME to stakeholders in order to develop the optimal strategy and plan of execution.
Qualifications
5+ years of lifecycle marketing experience building and launching acquisition and engagement strategies driving subscriber conversion and retention
Experience with CRM or ESP platforms such as Salesforce Marketing Cloud/ExactTarget, Braze, Oracle Responsys
Exhibit attention to detail and high level of organization to deliver projects in a timely manner Audit, document and create processes to help oversee and manage all campaigns and journeys both in flight and archived.
Innovator who is proactive, thoughtful and resourceful with a willingness to tackle whatever task is necessary.
Ability to react calmly to curveballs, come up with contingency plans, make judgment calls and pivot as needed under pressure in an evolving environment
Team player mentality with strong consideration for impact on team members
Collaborate and communicate clearly and effectively with stakeholders and collaborators given the complexities of global large-scale projects, ensuring that operational plans, deliverables and issues and risks are properly addressed.