Influencer Marketing Campaign Manager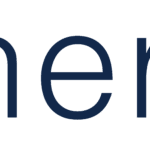 Synergis
Title: Influencer Marketing Campaign Manager 
Anticipated Duration: 7 Month Contract
Location: New York, NY
Project Overview:
As an Influencer Marketer Campaign Manager, you drive the marketing objectives in tight collaboration with social media talent. We collaborate cross-functionally with product leads to align partnerships with product and business roadmap and work closely with talent to ensure the brand message feels native to their audience and the social media platform it lives on. You will use data-driven analysis and insights to assess the success of talent partnerships and continuously improve campaign effectiveness and value to the business.
 
Influencer Marketing Campaign Manager Overall Responsibilities:
Develop and execute influencer campaigns to support major brand and product priorities like Search, Maps and Assistant. 

Manage the creative process and production of sponsored videos and social media posts in close collaboration with internal teams and talent.

Act as brand steward and product expert, making sure partnership deliverables are in line with the brand and values.

Develop playbooks and scale them to teams across the globe. 

Liaise between talent, their agency and internal teams.
Influencer Marketing Campaign Manager Top 3 Daily Responsibilities:
Translate marketing objectives from teams across the company into influencer-facing briefs

Partner with influencers and content creators to produce branded content for social platforms like YouTube and TikTok

Collect learnings and best practices and scale them across the company
Influencer Marketing Campaign Manager Required Education, Experience and Skills:
BA/BS degree (In lieu of degree, relevant skills or equivalent experience)

Demonstrated strong performance in prior roles, with high attention to details and increasing levels of responsibility and independence.

Team player.

Ability to work with a high number of stakeholders.

Distinctive problem solving and analysis skills and impeccable business judgment.

Excellent written and oral communication and interpersonal skills.
Influencer Marketing Campaign Manager Preferred Experience and Skills:
Strong understanding of social media landscape with 1+ years of experience working on TikTok or YouTube content

Experience working with talent / celebrities

3+ years of production experience (event planning, campaign production, etc.)

Understanding of video editing and production