Interaction Designer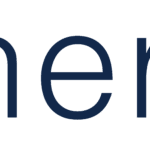 Synergis
Title: Interaction Designer
Anticipated Duration: 6 Month Contract
Location: Mountain View, CA
Project Overview: 
OS leads the industry in K-12 education market, where there are more laptops than all other devices combined. We have a seamless update model, and ship on a brisk 6-week release cycle, so OS is always getting better for our users. We've been pushing the line for mobile productivity with innovative hardware and with the Store on OS, pairing the best of mobile apps and the web. We are a core part of the computing strategy and have a lot of exciting things coming down the pipeline, so are rapidly expanding our design team to help scale our outsized ambitions.
We're looking for a designer to help evolve our settings in OS to be more helpful and assistive for our users 
Interaction Designer Overall Responsibilities: 
Evolve settings in OS to make it more helpful and assistive in partnership with PM, Eng and research team

Work with various sub teams to understand current shortcomings, identify opportunity areas and collaborate on overall design

Being able to execute at a framework/strategy level as well as getting into the details of each of the features     
Interaction Designer Top 3 Daily Responsibilities: 
Collaborate with product managers, engineers, and cross-functional stakeholders to understand requirements, and provide creative, thoughtful solutions.

Communicate the user experience at various stages of the design process with wireframes, flow diagrams, storyboards, mockups, and/or high fidelity prototypes.

Integrate user feedback and business requirements into ongoing product experience updates.

Advocate for the prioritization of design centered changes, refinements, and improvements.
 
Interaction Designer Required Education, Experience and Skills:
Bachelor's degree in Design, Human-Computer Interaction, Computer Science, a related field, or 4+ years equivalent practical experience.

3+ years of experience in product design or UX. (Post grad)

Experience designing across multiple platforms, and working with technical/design teams to create user flows, wireframes, and building user interface mockups and prototypes.

Portfolio highlighting multiple projects and your direct contributions.
Interaction Designer Preferred Experience and Skills:
2+ years of experience working in a complex, cross-functional organization.(Post grad)

1+ year of experience leading design projects. (Post grad)

Ability to lead and ideate products from scratch and improve features within a user-centered design process.

Skills in communicating and influencing product design strategy
About Synergis
Our digital world has accelerated the need for businesses to build IT ecosystems that enable growth and innovation along with enhancing the Total experience (TX). Synergis partners with our clients at the intersection of talent and transformation to scale their balanced teams of tech, digital and creative professionals.
Synergis is an Equal Opportunity/Affirmative Action employer.
Learn more