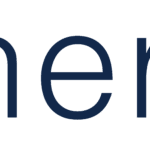 Synergis
Title: Interaction Designer
Anticipated Duration: 7.5 Month Contract
Location: Seattle, WA
About the team and role: 
The AIUX team humanizes the advanced R&D programs. We do this primarily by creating ambitious new products that launch over the next 4 years. We work alongside Research Scientists, answering difficult user questions, prototyping, and sharing new UX practices with everyone.
AIUX requires creativity and systems-level thinking from designers. You will work with UX leads and partner teams to understand project scope and objectives, then assist in creating interaction flows and directional designs. Your day may involve designing interfaces, developing storyboards, brainstorming in a large group, or prototyping interactions. You use tools like Figma and can communicate your design intention clearly in various media. Sometimes you will partner and collaborate with team leads and other designers to resolve design issues or contribute to developing product narrative. You are comfortable exploring a spectrum of potential solutions to new, emerging technical capabilities that are at the edge of what's achievable with computing and interaction.
You have a strong interest in AI/ML technology and have worked alongside engineers and product managers. More than anything, an attitude of exploration and openness will lead to success as an Interaction Designer on the AIUX team.
Interaction Designer Responsibilities:
Create new designs, including user flows, wireframes, mocks, and/or prototypes in partnership with design leads

Demonstrate understanding of user-centered design considerations

Use findings from UX research to inform design output

Communicate design intent to design leads and engineering partners. Clearly rationalize and justify design work and advocate for all types of users' needs
Interaction Designer Required Education, Experience and Skills:
Minimum 4 years experience working as a professional Interaction Designer

BA or BS in human-computer interaction, design or a related field (in lieu of degree, 4 years relevant work experience)

Portfolio that highlights a high level of craft and a proven track record of designing software or services in the real world

Demonstrated understanding of principles and practices for creating intuitive products

Tactical hands on design capabilities

Excellent communication and collaboration skills

Advanced use of Figma, Adobe Creative Suite, and similar design tools

Familiarity with visual design concepts of typography, layout and illustration

Genuine interest in technology and understanding of how UX design, research and prototyping teams can work together to create holistic user experiences
Interaction Designer Preferred Experience and Skills:
Experience with motion design

Agency Experience

Worked with AI/ML based projects