IT Operations Network Engineer
IT Operations Network Engineer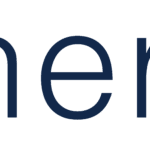 Synergis
Network Administrator III
Tucker, GA
Contract to Hire or Direct Hire
Salary Range at Conversion: $75K – 120K + 20% bonus
Unique opportunity to support and protect 100G+ transport systems as they are rolled out to support operations and broadband initiatives.  This role will be a part of building the internet in Georgia.  Career growth into Network Architecture, Network Engineering, Cyber Security and Industrial Control Systems
This position offers training and experience with a variety of carrier grade equipment (such as ROADM), datacenter equipment, and hardened field equipment not found in traditional enterprise environments.  These devices include management of complex implementations of MPLS, BGP, OSPF, and leaf/spine datacenter fabrics as well as working with the tools used for monitoring, alerting, and management.
Excellent compensation including medical/dental/vision/life insurance/disability/FSA/HSA benefits, tuition reimbursement, paid certifications, 401K with up to 15.5% company contributions, up to 33 vacation days based on years of service and 9 holidays upon permanent conversion. Medical benefits available during contract through Synergis and are 70% subsidized premiums
Network Administrator Required Qualifications:
Education: Bachelor's degree in Engineering, Engineering Technology, Computer Science, Business Administration, or related field
Experience: 4 – 6 years' experience in network operations or engineering in Business Administration, Telecommunications, Industrial control systems, or Information Technology with expertise in routing, switching, or network security using various equipment vendors. Familiarity with product families such as Cisco, Arista, Juniper, etc. a plus. Proficiency in network administration desired.
Licenses, Certifications and/or Registrations:
Technical certifications such as CCNA, CCDP, or equivalent are preferred
Specialized Skills (e.g., typing, computers, software, tools and equipment uses, etc.): 
Expertise in routing, switching, or network security using various equipment vendors.  Familiarity with product families such as Cisco routers, Arista, Juniper routers, etc.
Experience with Network Management and Monitoring tools such as Solarwinds, Splunk, Tripwire, and others.
Computer literate – proficient in the use of remote access software, MS/Word, Visio, Excel, and PowerPoint.
Network Administrator Responsibilities:
Provide technical management of projects to configure, install, test, and turn-up various network equipment (routers, switches, transport equipment) in the datacenters and various locations across the state of GA (1500+ locations).
Supports escalated network issues from the Security and Network Operations Center.
Participates in the creation and review of operational documentation, quick procedures, templates, knowledge base articles, and configuration standards.
Establishes tools and processes for the automation and scripting of large scale changes and deployments, configuration backup, OS updates, etc. (approximately 8000 devices).
Leads analysis of network performance and recommends solutions to identified deficiencies, including availability, utilization, capacity, latency.
Acts as technical lead during events like lessons learned sessions, analyses of communication and equipment failures, and staff training.
Supports communications to upper management and customers on critical network issues.  Generates outage reports with a focus on continuous improvement.
 
About Synergis
Synergis serves a myriad of clients across nearly all industries, from start-ups to Fortune 100 companies. The outcomes of these relationships are demonstrated in a growing list of more than 300 clients and industry recognition by Inc. magazine and the Atlanta Business Chronicle. From its foundation in 1997, Synergis has been successfully recruiting and placing IT professionals in all areas of information
About Synergis
Our digital world has accelerated the need for businesses to build IT ecosystems that enable growth and innovation along with enhancing the Total experience (TX). Synergis partners with our clients at the intersection of talent and transformation to scale their balanced teams of tech, digital and creative professionals.
Synergis is an Equal Opportunity/Affirmative Action employer.
Learn more