Lead UX Designer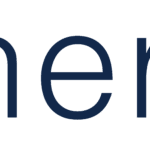 Synergis
Lead UX Designer
Anticipated Duration: 18-month contract to perm placement (full medical, dental & vision benefits offered)
Hybrid-Remote (candidates must be local to New York City or Alpharetta, GA at this time) 
 
Once Here You Will…
Lead projects of all sizes and varying complexities with no oversight by setting the direction for the team and planning and leading collaborative workshops
Define the product vision and set the bar for quality standards while helping to improve work that does not meet this threshold
Aim to create an award-winning user experience and be able to communicate this during stakeholder discussions
Strategize and execute the product vision by being heavily involved in the end-to-end product design process
Provide feedback and creative direction to new and existing projects
Define user journeys and surface the underlying needs and motivation of our users to ensure we achieve business goals and provide value
Design an intuitive and elegant experience that empowers our clients to make confident financial decisions
Work closely with our research team to synthesize qualitative and quantitative data and make value-driven design decisions which then translate into clear, simple UIs
Create and present a variety of design deliverables (sketches, wireframes, user flows and prototypes) in a way that engenders confidence in you and your solutions within the team and the greater organization
Design holistic solutions that integrate seamlessly into our wealth management product ecosystem
Design and deliver responsive/adaptive solutions that are optimized for web and mobile interfaces and partner with engineers to translate designs into successful products
Collaborate and share work with other fleet leads to ensure consistency of UI and experience
Coach junior, mid, and senior level designers while working to strengthen UX team standards and practices
Relevant Experience and Mindset:
An outstanding portfolio that demonstrates how you have created experiences that solved business and user needs
5 years of experience as a UX designer as a key contributor to the success of products that have launched
Mastery of strategic, hard, and soft UX skills
Bachelor's degree in design or related field; master's degree is a plus
Fluency in Sketch, Adobe CC and InVision
Team management capability
Ability to fully utilize and work with less skilled designers
You thrive in a collaborative, explorative environment and value being on a diverse team that you can bounce ideas off of, get critical feedback from, and unite to mature design thinking in a large organization
You practice active listening and contribute to group situations (brainstorms, audits, critiques, whiteboard sessions, etc.)
You have a high tolerance for projects with ambiguity and the ability to set the direction for undefined, complex projects
You are resilient in the face of obstacles
You have a relentless desire to validate assumptions and uncover a problems' root cause by testing, learning, and iterating
You constantly seek opportunities to evangelize and promote design thinking in a large organization
About Our Client: 
Our client is an American multinational investment Management and financial services company headquartered in Midtown Manhattan, New York City.
About Synergis
Our digital world has accelerated the need for businesses to build IT ecosystems that enable growth and innovation along with enhancing the Total experience (TX). Synergis partners with our clients at the intersection of talent and transformation to scale their balanced teams of tech, digital and creative professionals.
Synergis is an Equal Opportunity/Affirmative Action employer.
Learn more