Lead UX Researcher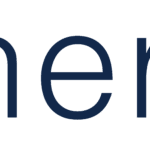 Synergis
Lead UX Researcher
Direct Hire
Portfolio Required
100% Remote
In this role, you will be part of our client's UX Research team, where you will identify and conduct various research methods to inform what they create for cloud-based payroll, tax, HR, and benefits solutions. Every day, you will be the voice of the clients with UX designers, product managers, and developers. You're on a constant mission to understand them better by analyzing research data and asking key questions that inform our product and design decisions. You help the developers better understand their clients so that they can build a better product.
To thrive in this role, you should be comfortable running all phases of research, from planning to study and presentation. You know how to identify the proper research methods based upon the product phase and timeline. You need experience conducting research interviews and doing the basic survey coding (bonus points if you know how to use UserZoom & Qualtrics!) We're looking for an out-of-the-box thinker with a hunger to try new things and a passion for impact. You'll be accountable for something significant: the uncompromising quality of products that impact people's lives.
What You'll Do as a Lead UX Researcher:
Product voice and ownership mindset. You're the lead voice asking "why" to understand what questions you need to answer and how data might help drive those decisions. You'll also create proposals and timelines to make these ideas a reality.
Strategy and vision. We're always looking for new methods and approaches to reliable scientific data. You have a desire and aptitude for spotting User Experience research trends and turning them into enterprise recommendations.
You'll work each day with people from across the product development team in a fast-paced environment to understand issues and communicate user priorities.
Recruit & Collect. Having experience working in scrums and as part of Agile work teams, you'll recruit and manage test participants for your research and collect quantitative and qualitative data to meet product goals and support data-driven design.
Variety of work. There is no typical day. You could be working on anything from data collection to one-on-one conversations with clients or coding a survey. You know how to apply different methods based on the situation.
A college degree is great but not required. What's more important is having the skills and experience to do the job.
TO SUCCEED IN THIS ROLE AS A LEAD UX RESEARCHER:
Your prior experience in user experience research with software, web, and/or mobile applications, along with experience with research and prototyping tools like UserZoom, Qualtrics, Invision, etc, will give you the comfort in this role to be successful.
An advanced degree in HF/HCI or a related discipline isn't required but could set you apart.
YOU'LL LOVE WORKING HERE BECAUSE YOU CAN:
Have courageous team collaboration. Courage comes from how associates are willing to have difficult conversations, speak up, be an owner, and challenge one another's ideas to find the best solution.
Deliver at epic scale. We deliver real user outcomes using strong judgment and good instincts. We're obsessed with the art of achieving simplicity with a focus on client happiness and productivity.
Be surrounded by curious learners. We align ourselves with other smart people in an environment where we grow and elevate one another to the next level. We encourage our associates to listen, stay agile, and learn from mistakes.
Act like an owner & doer. Mission-driven and committed to leading change, you will be encouraged to take on any challenge and solve complex problems. No tasks are beneath or too great for us. We are hands-on and willing to master our craft.
Be a storyteller. Connect the dots across complex tasks and scenarios, within design challenges, and via thoughtful leadership using personas, user journeys, research insights, recommendations, and data.
Give back to others. Always do the right thing for our clients and our community and humbly give back to the community where we live and work. Support our associates in times of need through our client's Philanthropic Foundation.
Join a company committed to equality and equity. Our goal is to impact lasting change through our actions.
About Our Client: 
Our client is an American provider of human resources management software and services.
About Synergis
Our digital world has accelerated the need for businesses to build IT ecosystems that enable growth and innovation along with enhancing the Total experience (TX). Synergis partners with our clients at the intersection of talent and transformation to scale their balanced teams of tech, digital and creative professionals.
Synergis is an Equal Opportunity/Affirmative Action employer.
Learn more