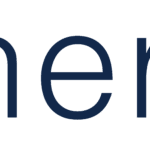 Synergis
Title: Learning Consultant
Anticipated Duration: 12 month Contract
Location: Remote
The Go-To-Market Enablement team is seeking an experienced and enthusiastic learning professional, who has a passion for helping people perform to their potential through the use of technology and tools.
Our team designs for ecosystems of learning opportunities that support the performance and productivity of our global sales teams.
Description
The Go-To-Market Enablement, Learning Consultant (SLC) is an exciting and challenging role driving learning outcomes that directly support key business goals. Through consultation with sales, sales operations, engineering, product and other cross-functional partners, they will deliver highly engaging and instructionally sound content, on time and meeting our internal partners' requirements. The ideal candidate will have a passion for finding innovative ways to support the adoption of software tools, while executing in an agile environment.
Learning Consultant Primary Responsibilities
• Take a proactive role to promote change and growth through learning
• Maintain and grow an ecosystem of learning opportunities to support sales systems training
• Design for blended learning solutions that are highly engaging and use innovative blends of modern learning options
• Create engaging and applicable learning materials to scale globally in multiple formats.
• Partner with an internal network of stakeholder groups to design and deliver content for software training
• Leverage agile learning tactics for analyzing designing, developing, implementing training content
• Identify gaps and continuously iterate to find gold standard solutions to challenges
• Oversee growth and maintenance of SharePoint online resource center, as well as other key technologies used to support learning assets
• Facilitate workshops and/or focus groups to design L&D activities and related content
Learning Consultant Required Experience and Skills:
• 3+ years of relevant experience in technical writing and/or content development for technical content
• 2+ years of experience working in SharePoint
• 2+ years of experience with sales or sales operations teams as a learning audience
Learning Consultant Preferred Experience and Skills:
• 5+ years of experience building content for SharePoint and other Microsoft 365 applications
• 2+ years of relevant experience in a role with a training function
• 2+ years of experience leveraging one or multiple software tools for developing learning products (Articulate, Captivate, Adobe CC, GoAnimate, Photoshop, Camtasia, Zoom, Go-to-Meeting, etc.)