Manager, Loyalty and Partnership Performance Analytics
Manager, Loyalty and Partnership Performance Analytics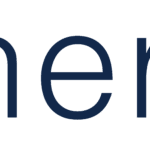 Synergis
Manager, Loyalty and Partnership Performance Analytics
Direct Hire
Hybrid – Atlanta, GA
Job Summary –
Lead team of analysts that provides analytical support and strategic insights related to brand and product management, direct marketing and mass marketing campaigns to myriad strategy and marketing leaders. Develop quantitative measurements for frequency programs, and create actionable meaning around those measures. Initiate and support projects to address strategic and tactical marketing issues for Relationship Marketing, Brand Marketing and/or other Business departments. Create solid recommendations on branding and consumer targeting through the modeling of customer behavior and preference. Interpret and explain technical findings to business stakeholders in practical non-technical language, and consistently follow up to ensure that business decisions are based on those findings moving forward. Work well independently, as part of a global team with many differing regions, and as a strong leader and motivator of an insights-oriented team.
Essential Duties and Responsibilities –
● Serves as an on-going, independent consultant to all internal clients, with whom he or she works by holding workshops, attending all strategic meetings, and playing the most visible, optimal role possible in ensuring that the guest is reflected in everything that we do.
● Thoroughly investigates ways in which business questions can be answered by diligently and precisely overseeing consumer insights / analytics work
● Creates powerful presentations of points of view to upper management.
● Consults with business functional areas (Marketing, Sales, Reservations, Franchise Services, Field Marketing, and Ecommerce) to establish analytical support objectives.
● Coordinates with Market Research and Database Analytics teams to establish proactive analytic programs and projects to derive consumer insights and formulate business recommendations.
● Design complex performance tracking methods for loyalty programs (e.g. member lifetime value, member retention index, etc.), and translate insights into action.
● Create statistical models of customer behavior and business processes to support optimal marketing decision-making.
● Use campaign management, data mining software, and statistical/computational models to achieve analytical objectives such as maximizing response and the guest experience while minimizing cost.
● Analyze results of direct marketing testing in frequency and non-frequency applications to optimize communication spending.
● Develop effective presentations for marketing managers outside the department in order to report findings interpret the data analysis, make recommendations based on results, and drive business growth. Also assist managers on the development of content for formal Analytical Skills training courses.
● Make recommendations for enhancements to the marketing database from an information needs perspective including internal and external data sources.
● May lead and review the work of less experienced staff by providing mentoring, technical guidance and training in daily activities.
● Continually educates the organization about the role of Strategy and Research within successful organizations.
Requirements
Education –
MBA, MA or MS degree in business, economics, or statistics with emphasis on multivariate quantitative methods, or an equivalent combination of education and work related experience.
Experience –
The ideal candidate will have 8+ years progressive work experience, with emphasis on business and marketing analysis. Preference will be given to those with demonstrated expertise in the areas of product and brand management, direct marketing and loyalty programs, and mass marketing and advertising, and demonstrated ability to lead project teams.
Technical Skills and Knowledge –
● Excellent communication skills, both oral and written, and proficiency with MS Word and PowerPoint for the purpose of translating technical and statistical information into actionable business insights for clients, vendors, senior management and staff.
● Demonstrated strategic agility and creativity in problem solving.
● Knowledge and demonstrated use of statistical software (preferably SAS) and application of multivariate methods (e.g. regression, factor analysis, discriminant analysis, cluster analysis, conjoint analysis).
● Experience in conducting quantitative marketing analyses including some or all of the following: market segmentation, product positioning, perceptual mapping, product pricing, concept testing and market sizing.
● Demonstrated knowledge of statistical techniques for promotion design, post promotion analysis and response modeling (e.g. design of experiments, ANOVA, and logit regression).
● Demonstrated familiarity with financial concepts: ROI, NPV, pro forma modeling.
● Demonstrated proficiency in developing queries in order to transform data from relational and flat-file database structures
● Demonstrated programming experience with statistical and database software (SAS and SQL preferred).
● Demonstrated project management experience in organizing, planning and executing large-scale projects from conception through implementation.
It is required that Consumer Analytics Managers be business and marketing savvy; they must be capable of translating marketing problems into research questions, and then — once they have successfully answered questions via the appropriate research approach — presenting not only data results but also very solid consultant-type recommendations for action. Therefore, a wide range of analytical and practical critical thinking and decision-making skills — along with solid demonstration of "people" skills — are mandatory for this role.
About Synergis
Our digital world has accelerated the need for businesses to build IT ecosystems that enable growth and innovation along with enhancing the Total experience (TX). Synergis partners with our clients at the intersection of talent and transformation to scale their balanced teams of tech, digital and creative professionals.
Synergis is an Equal Opportunity/Affirmative Action employer.
Learn more