Meeting Support Specialist – Santa Monica, CA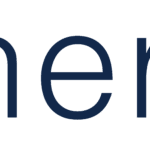 Synergis
A/V Meeting Support Specialist
6+ Month Contract
Santa Monica, CA
Synergis' client, a global services organization focused on connecting people, technology, and experiences, has engaged us in a search for multiple Meeting Support Specialists to join their growing team!  The Meeting Support Specialist will be responsible working with executives to ensure smooth operations of meetings & teleconferences through ongoing support, training, and setting up of high-end A/V equipment (Polycom, etc.)
Meeting Support Specialist | Background and Scope 
Support all levels of customer for end-user meetings / conferences / events.
Provide platinum level service to all levels of our client's customers, with specific attention to executive level users within our client's customers
Assist in preventive maintenance and maintenance of the functional aspects of A/V systems, ensuring a ready to use state.
Escalate and facilitate resolution of any system / equipment repair faults
Interact with related departments to ensure quick resolution to issues.
Provide various reports to our client's teams as well as their customers on a variety of areas from time to repair, call resolution, etc.
Meeting Support Specialist | Requirements
Superior client relationship management is a requirement for this position (i.e. exhibiting the ability to create an atmosphere of tension relief during high stress encounters).
Preference will be given to those applicants possessing any of the following characteristics:
1 to 3+ years of AV support experience required
Troubleshooting experience with video walls, control systems, and DSP preferred, but not required (will train)
Experience with: 
Video conferencing
Unified communications (UC)
Collaboration platforms.
Knowledge / Understanding of Polycom equipment
Previous experience providing face-to-face client technical systems support
Experience with supporting internal and external client relationships.
Forward-thinking individual, with diligence and efficiency in multi-tasking.
Possessing the ability to take ownership and provide solutions toward resolution.
Excellent communications and client service skills, with consistent follow-through.
Detail oriented and technically savvy.
Meeting Support Specialist | Other:
A high school diploma (or equivalent) is a minimum requirement for this position.
Ability to work for any US based company without sponsorship now, or anytime in the figure
Any offer of employment will be contingent on the successful completion of a full background check, drug screening and driving records check 
Local Santa Monica based candidates ONLY
About Our Client 
Our client is enabling a digital future—connecting people, technology, and experiences, where and when it matters most. When done right, digital communication empowers human connection, and our client's solutions are experienced by millions every day.  With 2,000+ employees in 50+ locations worldwide, they are a global organization serving local needs.