News Reporter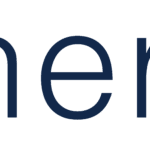 Synergis
Title: News Reporter
Duration: 9 Month Contract
Location: Remote
Description: The role will be responsible for writing high-quality News articles about job search, career and professional topics. The person in this role will have several years of journalistic reporting and writing experience. This person will be responsible for reporting and writing clear, original, high-quality, and search-engine-optimized (SEO) articles about pre-determined topics. The person will be able to self-manage their time and complete articles in a timely and efficient manner.  Serving more than 822 million members worldwide with trusted and quality curated content, you will support the world's professionals by bringing them the news and insights they need to grow their careers. The ideal team members have journalism experience and are proactive, motivated and deadline-driven with a global perspective. They should thrive in a fast-paced and changing environment.  
 
News Reporter Responsibilities: 
Works with editors to deliver high-quality, clear, thorough and informative articles about job search, career and other professional topics

Research, book and interview credible and trusted sources to be included in articles

Write clear, flowing, original, high-quality and SEO-friendly articles, including headlines

Write meta-data for the article and alt-text for images

Write short-form share copy based on full article

Ensures articles meet organization editorial guidelines 

Works with editors to complete articles with visual elements, including photos and videos

Address feedback and concerns from editors about articles and content

Ensure that completed and high-quality articles are delivered efficiently throughout the week


 
News Reporter Experience and Skills Required:   
3-4 years of experience required

Fluent in professional English. 

Tech Skills: Microsoft Office, Google Documents
News Reporter Preferred Qualifications: 
Experience with reporting and writing

A skilled and clear writer

Experience in news fact-checking

A well-developed sense of urgency and follow-through 

Demonstrated capacity for critical thinking and analysis. Strong attention to detail

Ability to work flexibly and to exercise good judgment in a high-pressure environment 

Superior time management skills and ability to meet deadlines with minimum supervision

Familiarity with target audience

English fluency

Competency using Microsoft Office (Outlook, PowerPoint, Excel, Word), GoogleDocs and other general software

 
About Synergis
Our digital world has accelerated the need for businesses to build IT ecosystems that enable growth and innovation along with enhancing the Total experience (TX). Synergis partners with our clients at the intersection of talent and transformation to scale their balanced teams of tech, digital and creative professionals.
Synergis is an Equal Opportunity/Affirmative Action employer.
Learn more