Principal AEM Consultant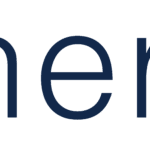 Synergis
Principal AEM Consultant (Native Mobile) 
Long term contract (potential to convert to FTE and full benefits offered) 
Fully remote – looking for candidates located in California, Oregon, Washington, Colorado, Ohio, Virginia, Georgia 
AEM Consultant Responsibilities: 
Responsible for requirements and design of the CMS solution for native mobile

Champion new CMS framework and gain consensus among platform and business leads to adopt its use

Accountable for creation and delivery of authoring requirements (i.e. functional specs) during the native app design process.

Serve as SME to address authoring issues with AEM implementation.

Collaborate with IT and PMO to develop a repeatable release process that is efficient, allows for quick time to market and maintains a stable reliable CMS platform for authors

Create useful content reports to support authoring and development projects.

Provide governance on the implementation of AEM features (for example: creation and maintenance of editable content templates and related policies)

Ensures consistent approaches and designs are used across the entire CMS platform for authoring, workflows and organization of content

Provide guidance to development teams on displaying content and consuming content from AEM.

Collaborate with APO's and designers to write authoring requirements (acceptance criteria) for user stories and accept those user stories when development is complete

Evaluate existing AEM component library and CMS capabilities and recommend improvements to authoring experience

Drive creation of standards for authoring including: authoring dialogues, component names, component groups, template names, workflows, content modeling and access control lists for developers and testers to use during development

Accountable for the delivery of authoring training guides for all CMS features

Train and educate other business partners—e.g. APO's, PdM's—on AEM architecture and process

Collaborate with Agile developers to arrange knowledge transfer sessions for completed AEM components and CMS capabilities

Perform acceptance testing on components, CMS capabilities and overall authoring experience

Identify bugs or issues in components, CMS capabilities and overall authoring experience, communicate to development teams and work to achieve resolution

Promote and educate enterprise (especially marketing departments) on AEM capabilities, principles and best practices in digital publishing

Create and design content models, content types and relationships between content and metadata/taxonomy

Create content management strategies and governance models for content process (including distributed publishing)

Develop and maintain relationships with IT and Business stakeholders.

Influence IT and Business stakeholders to support best practices for CMS and content authoring standards

Collaborate with Editorial team to ensure editorial docs match AEM template and component designs
AEM Consultant Qualifications: 
4 year Bachelor's degree or equivalent

10+ years business consulting experience designing and architecting CMS solutions (preferably for AEM)

Understanding or have experience with Native mobile app (iOS and Android) architecture, development and release process

Understand principles of Native App UX and have the ability to design CMS constructs to support it

5+ years experience with Agile development

Experience with production support of content and content management systems

Experience with business case development and cost/benefit analysis for CMS tools

Experience working in matrix organization

Experience with Atlassian suite of products (JIRA, Confluence and HipChat)

Experience with a complex software release process and environment

Experience working in organizations that employ a distributed publishing model

Working knowledge of html, javascript, JSON, Restful API, MSM, SVN
About Synergis
Our digital world has accelerated the need for businesses to build IT ecosystems that enable growth and innovation along with enhancing the Total experience (TX). Synergis partners with our clients at the intersection of talent and transformation to scale their balanced teams of tech, digital and creative professionals.
Synergis is an Equal Opportunity/Affirmative Action employer.
Learn more