Principal UX Researcher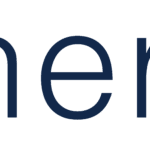 Synergis
Principal UX Researcher
Direct Hire
Portfolio Required
100% Remote (candidates must be local to Austin, TX, Sunnyvale, CA, Atlanta, GA, Colorado Springs, CO or New York, NY)
Our client's UXR (User Experience Research) is committed to understanding and championing the best possible experience for merchants and their customers.
Our client's UXR recognizes that the owners, employees and customers of small businesses are a diverse group of people in diverse communities across the U.S. and we are committed to conducting research in a way that recognizes that racial, gender, regional, linguistic, cultural and socio-economic diversity.
What we're looking for:
The scenario: It's Saturday morning and you've stopped at a cafe for coffee. You notice that they're using your product, then 1) you can't help yourself from asking the cashier, "How is this product working for you?" and 2) you can't wait to share what you learned with the product team.
Does this sound like you? If so, come join our client to help grow our product team's capacity to incorporate research-based insight and empathy into the product development process for our point of sale (POS), payment, and business tools for small business merchants (SMBs.)
You will work closely with our UXR (User Experience Research) lead to grow the UXR practice within the client's product team, which includes design, content strategy, and product management.
Projects span the entire ecosystem: Android apps, web-based tools, POS/payments hardware, and to a lesser extent, the Android developer platform.
Principal UX Research Responsibilities:
Partner with product teams to identify research question(s)
Design and execute effective studies with the right balance of methodology (discovery, generative and evaluative,) participant profile, and recruiting strategy
Generate insights and actionable recommendations and communicate those effectively
Engage the product and development team throughout the research process
In addition, a great candidate will:
Think strategically about questions and approaches to learning about the SMB user experience
Have experience with open-ended discovery research; be comfortable with ambiguity
Be familiar with quantitative research methodologies and have experience with mixed-method studies
Act practically and pay attention to the details of our product and the user experience
Contribute to improving systems and processes to support user-centered design
Learn our products well enough to demo them
Principal UX Research Requirements:
10+ years' experience in a designated research role
Bachelor's degree in an applicable discipline, or equivalent experience.
Expert proficiency in whatever tools you use to get the job done.
Experience with android app products, POS and payments, SMB products/services and working in a small business environment (yes, your high school fast food experience counts!) all pluses.
In order to protect our client's community, they requires all newly hired employees in the United States to be fully vaccinated before their start date. Proof of vaccination will be a condition to hiring. Our client complies with all applicable laws regarding the reasonable accommodation of individuals with disabilities and/or sincerely held religious beliefs.
About Our Client: 
Our client is a cloud-based Android point of sale platform that was launched in April 2012. The company is headquartered in Sunnyvale, California. As of the quarter ended September 2020, our client processed $133 billion of annualized card transactions worldwide, making it the largest U.S. cloud POS firm.
 
About Synergis
Our digital world has accelerated the need for businesses to build IT ecosystems that enable growth and innovation along with enhancing the Total experience (TX). Synergis partners with our clients at the intersection of talent and transformation to scale their balanced teams of tech, digital and creative professionals.
Synergis is an Equal Opportunity/Affirmative Action employer.
Learn more