Product Content Writer/UX Writer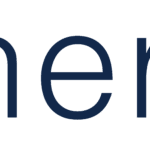 Synergis
Product Content Writer
Direct Hire
Atlanta, GA (candidates MUST be local to ATL at this time and be comfortable with a hybrid-remote role) 
As a valued member of the Content Team with our client, you will be part of a dynamic, motivated team that strives to produce the best user experience in our industry. Together, you and our product and design teams will drive the overall quality of content for user experience, make a substantial impact to the business, and improve the way the home buying industry works.
Product Content Writer Responsibilities:
Collaborate with product managers, UX designers, UX researchers and the SEO team to produce content that elevates the experience for our users.
Responsible for creating copy from buttons to sign-up flows to help deliver the product's message throughout the user journey.
Maintain the product voice and adhere to our style guide to ensure copy is consistent.
Elevate the level of product copy, making sure it is backed by data and meets key user needs.
Work with our UX design team and localization manager on microcopy to ensure a consistent experience across platforms.
Manage concurrent content projects at a range of stages, from concept through to production and then iterate.
Produce content pieces including blog posts and landing pages.
Present work to other team members and stakeholders to recruit feedback, iterate and improve, and then publish content and launch changes.
Product Content Writer Requirements:
Bachelor's Degree – completed
2+ years of experience in an individual contributor role on a product content or UX writing team
Ability to visualize strategic product solutions and bring them to life with copy.
Strong editing skills with experience in collaborative editing, pair writing, or similar content editing and quality processes.
Strong understanding of the components of compelling, action-oriented communications.
Demonstrated excellent grammar, spelling, and proofreading skills
Experience conducting user research and testing throughout the product lifecycle
Experience with Figma/Fig Jam, Word, Outlook, and PowerPoint
Strong verbal and written skills communicating ideas, concepts, and designs
Familiarity with W3C/WCAG and ADA web accessibility standards
About Our Client:
Our Client is the world's leading provider of information and marketing solutions for the commercial real estate industry. They are a publicly traded company with a market cap of over US$30B and sit alongside other notable names such as Amazon, Facebook, Google, and Apple.