Product Designer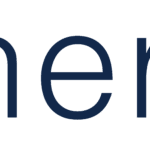 Synergis
Product Designer
3-month contract w/ potential for extensions (full medical, dental & vision benefits offered)
100% Remote
Our client is the world's most essential and engaging source of video and digital news. The Internet is changing the news and information landscape, and we have an ambitious product roadmap grounded in journalism and facts. We're embarking on a crucial mission to invent the next generation of news and information experiences to inform, engage, and empower the world. We are taking an agile, data-informed approach to build products and develop content that sparks connections, fulfills utility, and builds community. This team is building the tools, technology and content to enable our brand to expand our direct relationship with our users through expanding our existing offerings. You'll be joining an empowered cross-functional team building trusted new digital products, platforms, and content that will continue to put the brand directly in the hands of consumers.
We seek individuals who have a combination of online consumer product expertise, data literacy, content development and a growth mindset. We also seek individuals who value collaboration and can align team members to increase our speed and scale. Finally, we seek individuals who share our passion for building trusted new digital products, platforms, and content that put talent and expertise directly in the hands of consumers.
The Job
As a Product Designer, you are a member of the world-class Digital Product Design Team, which is responsible for creating industry-leading user experiences engaged by millions across the globe. Our brand is driven by a shared commitment to put our users at the center of the experiences we build and to push the boundaries on what an exceptional digital experience can be. We believe that success is driven by the combined ability of content, design, product, and technology to achieve user delight.
The Senior Product Designer, this is a seasoned user experience designer with a passion for defining the future of ecommerce. They are someone who loves direct to consumer experiences, ecommerce, product marketing, and thrives in a highly collaborative environment. They enjoy working with other product designers, product managers, engineers, researchers, content strategists, and community managers.
You will design meaningful experiences in-line with the product vision, advocate for our users, and thrive in a highly collaborative workflow.
You will advocate for new ideas with the ability to execute both thoughtful UX and intuitive UI design.
Proven experience strategizing, conceptualizing, and launching ecommerce user experiences.
You possess the ability to create multiple approaches to solve for each design problems and are eager and excited to receive feedback from Product Design, Product, and Tech to create the best possible solution.
You embody a user-first, team-first mentality, and are constantly collaborating on ways to create world-class product experiences.
Comfort and familiarity with digital transformation is required.
The Daily
Work with a cross-functional team of product managers, development partners, motion designers, producers, and community managers.
Drive & execute on ecommerce and marketing design strategy.
Create relevant and engaging user experiences for our users from ideation to product launch.
Accountable for design strategy suitable for brand new ecommerce experiences, while aligning with existing branding.
Partner with product, engineering and design manager on rapid design and prototypes.
Employ user research, and analytics data to develop a deep understanding of how users engage, what matters to them and identify pain points.
Create end-to-end customer journeys that inform new product features and provoke new businesses.
Strive to provide a superior seamless product experience from daily improvements to longer-term strategies, that bridges a highly personalized experience with the web and native app experiences.
Be highly communicative and responsive both within your team and across the company.
The Essentials
Design Portfolio demonstrating strong UX and visual design solutions, with an emphasis on solving for ecommerce and direct to consumer user experiences.
5+ years related work experience as a Product Designer.
Proven experience designing for individual and uniquely branded products.
A solid understanding of UX software such as Sketch, Figma etc.
Knowledge of prototyping tools to demonstrate personalization user experience is a nice-to-have.
Ability to think strategically and partner with cross functional team members.
Experience building world-class product experiences and streamlining workflows with continuous iteration and improvement.
Strong communication and interpersonal skills
A solid understanding of user experience design, including usability principles, user research methodology, testing techniques (A/B, Multi-Variant), design theory, and interaction design.
Bachelor's degree in design, human-computer interaction (HCI), or equivalent professional experience.
About Synergis
Our digital world has accelerated the need for businesses to build IT ecosystems that enable growth and innovation along with enhancing the Total experience (TX). Synergis partners with our clients at the intersection of talent and transformation to scale their balanced teams of tech, digital and creative professionals.
Synergis is an Equal Opportunity/Affirmative Action employer.
Learn more