Program Manager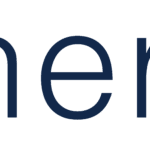 Synergis
Title: Program Manager
Anticipated Duration: 12 Month Contract
Location: Austin, TX
Project Overview: The MxU Program Manager will be responsible for the oversight of projects through the entire lifecycle. This role will ensure timely movement from  initial sales interactions, to agreement, through surveys, into engineering, construction, and finally acceptance. Cross functional work with multiple teams will require strong communication and tracking skills.
Program Manager Overall Responsibilities: 
Attend weekly meetings for all functions (Sales, Engineering, Program Management, Acceptance)

Update systems and tools with project status

Use existing tools to develop a view of all projects
Program Manager Top 3 Daily Responsibilities:
1. Update project statuses. Reporting for each function is done in independent tools along with a central repository for high level tracking. Project health and updates will need to take place in multiple areas to ensure teams and leadership are aware of the programs overall health.
2. Reach out to project owners to review progress. This will include meeting with individuals and teams from all verticals involved in the end to end process of building an MxU. Including ensuring timely movement within a team and between teams.
3. Report on weekly/monthly/quarterly project movement. The MxU program has multiple business departments having input and actions to ensure projects are started and completed. This role will require an individual to develop a reporting cadence for leadership. 
Program Manager Required Experience and Skills:
BA/BS Degree: Desired, not required

# of years of minimum experience: 2 Project management and Spreadsheet management.

Any particular programs/tools background: Google Suite or MS Excel/Word, or similar project management background
Program Manager Preferred Experience and Skills:
P6

Quickbase

PMP

Telecommunication background
About Synergis
Our digital world has accelerated the need for businesses to build IT ecosystems that enable growth and innovation along with enhancing the Total experience (TX). Synergis partners with our clients at the intersection of talent and transformation to scale their balanced teams of tech, digital and creative professionals.
Synergis is an Equal Opportunity/Affirmative Action employer.
Learn more