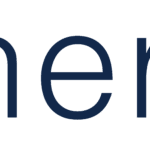 Synergis
Title: Program Manager III
Duration: 3.5 Month Contract
Location: Mountain View, CA
Project Overview:
Program Manager for first party localization operations, services, and systems development
Program Manager Overall Responsibilities:
As a Temporary Localization Business Program Manager your work will be project based and determined upon start. You will leverage your process improvement, project management, analytical, and change management skills to optimize + scale workflows. You have an understanding of production management and outsourced vendor operations, and aptitude preference for simplification and automation. In this role, you will partner with cross functional teams including: Product Strategy, Language Strategy, Engineering, Analytics, and Scaled Operations.
Program Manager Top 3 Daily Responsibilities:
Identify gaps and develop creative ideas to address them, influence relevant stakeholders to get buy-in for implementing proposed solutions, drive the implementation, and measure the results over time.

Define and report success metrics to help evaluate the effectiveness of implemented solutions
Program Manager Required Education and Experience:
Education: B.S. in Localization, Business, or Engineering

5+ years experience as a Program Manager
Program Manager Preferred Experience and Skills:
Bi-lingual in English plus any other spoken language