Program Manager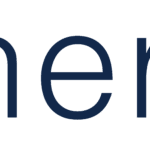 Synergis
Title: Program Manager
Anticipated Duration: 12 Month Contract
Location: Omaha, NE
Project Overview: 
The Compliance, Audit, and Policy (CAP) team's mission is to Deliver industry leading Data Center compliance through effective partnerships and proactive programs. You will work in a Line of Defense (LOD) 1.5 role working closely with Data Centers teams and partners in other organizations such as sales, internal audit, and legal. 
Program Manager Overall Responsibilities: 
Work with business leads to define and manage business process and technology roadmaps. 

Manage change. 

Implement new ideas effectively within the company culture. 

Influence decisions and change management through collaboration, leadership and a customer-focused approach. 

Anticipate customers' needs. 

Interface with partners within and outside of the company. 

Gather and synthesize detailed, global business requirements. 

Assess current and future business processes (As-Is and To-Be).

Apply analytical skills to rationalize change. 

Leads brainstorming sessions to gather requirements. 

Develop project justification proposals, business cases and return on investment estimates, prepare executive briefings and project presentations (ability to tell the story)

Communicate project status
Program Manager Top 3 Daily Responsibilities: 
Intake, respond, and prioritize requests in a bug queue for audit scheduling and evidence gathering.

Manage and improve operational processes/tooling and KPIs dashboard

Manage projects through full lifecycle
Program Manager Required Education, Experience and Skills:
Degree and field: Bachelor's degree or equivalent practical experience

3+ years program/project management experience POST GRAD

Demonstrates ability in learning systems and technology, and driving or designing improvements.

SQL/Data Analytics Prior compliance/audit experience

Solutions and client service-oriented, with an emphasis on creativity and relationships.

Project management skills with the ability to implement and drive projects forward while working collaboratively with internal and external clients. 

Deep interest in analyzing data and the ability to see beyond the numbers to drive sound decision-making. 

Proven organizational skills with attention to detail and the ability to prioritize and work well in an environment with competing demands. 

Ability to work in a team environment with a high sense of urgency.

Exceptional written and verbal communications skills as well as strong interpersonal skills.
Program Manager Preferred Experience and Skills:
Experience in delivering results through successful program design and implementation 

Ability to perform as a team player with extraordinary communication skills 

A high tolerance for ambiguity in a rapidly changing environment. 

Familiarity with data center will be a plus
About Synergis
Our digital world has accelerated the need for businesses to build IT ecosystems that enable growth and innovation along with enhancing the Total experience (TX). Synergis partners with our clients at the intersection of talent and transformation to scale their balanced teams of tech, digital and creative professionals.
Synergis is an Equal Opportunity/Affirmative Action employer.
Learn more