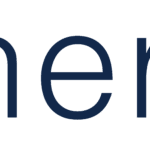 Synergis
Title: Program Manager
Anticipated Duration: 12 Month Contract
Location: Mountain View, CA
Project Overview: 
We are an eCommerce customer support business helping customers and catering to the needs of the Product teams. From overseeing agent readiness to running operations and providing key customer & product insights, we do it all.
Program Manager Overall Responsibilities: 
Lead the partner programs regularly communicating with partners on insights, opportunities and customer feedback

Find trends in partner programs  using customer support metrics, Voice of user, agent feedback, and escalations

Streamline processes, develop playbooks & process flows 

Partner with Product Support Manager (PSM) on key projects of customer communication & agent workflows and delegate to others as needed

Program managing the customer escalations process.
Program Manager Top Daily Responsibilities: 
Partner with Tier 2 / Tier 3 agents on customer escalations and closing the loop with stakeholders. Ensuring SL/ TAT adherence.

Triage bugs. Find opportunities and setup processes to address the gaps

Review customer support  performance on partner programs and share insights

Ensure agent communications are updated with proper process and instructions
Program Manager Required Education, Experience and Skills:
5+ years of experience

Bachelor's Degree

Strong written and oral communication skills

Data visualization, storytelling, & presentation / slide building skills

Strong data navigation, mining, and comprehension skills

Ability to analyze research or performance data, develop insights, and apply those insights to optimize product strategies

Stakeholder management skills

Proven ability to manage multiple time-sensitive projects with competing priorities while working independently to drive projects to completion with minimum guidance and high attention to detail in a high-paced environment

Familiarity with google docs, spreadsheets and slides
Program Manager Preferred Experience and Skills:
1+ year of experience in eCommerce support

Customer support experience