Program Manager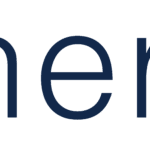 Synergis
Title: Systems & Tools Transformation, Senior Associate
Duration: 6 Month Contract
Location: Remote
Everyday millions of people use our client's products to make connections, discover opportunities, and gain insights. Their innovative marketing and advertising products leverage their global reach and audiences to help the world's marketers and advertisers achieve their goals.
We embrace diversity, inclusion, and belonging as a core value of our culture and operating rhythm globally. Diversity of all forms – abilities, age, ethnic backgrounds, races, career experiences, and more – is what propels us closer towards realizing the vision of creating economic opportunity for every member of the global workforce. We champion workspaces and professional environments where everyone's voice is heard, where all backgrounds are respected, celebrated and where you can be 100% you every day.
This Transformation role will be responsible for leading global initiatives through design, deployment, and evolution of internal products that drive operational innovation as well as employee & customer value. The role will be focused on driving operational scale, technology transformation, as well as business growth through high impact solution design and system migrations. In this role, you will learn the business inside-out, develop roadmaps, test & learn, and drive outcomes for our global sales teams & customers. Additionally, you will cultivate strong relationships and collaborate cross-functionally with business leaders, Sales Systems Engineering, Data Science, Business Operations, Product, and vendors in order to identify opportunities, design, and deliver results.
Systems & Tools Transformation Associate Responsibilities:
Design and deploy internal tool strategies; lead or partner with cross-functional teams to create and manage multi-quarter roadmaps

Quantify and evaluate business/user impact to inform prioritization across new use cases, tasks, defects, and enhancements

Create and maintain project trackers as well as communication channels to effectively manage actions to meet deadlines while building at high velocity

Recommend solutions to improve productivity, decrease overall complexity, minimize technical debt, and enable better data integrity

Regularly assess and communicate project constraints and risks globally; identify project dependencies, decision trade-offs, mitigation plans

Build cross-functional relationships and partner effectively with other teams for collaborative opportunities

Develop and communicate current and future state business processes, data flows and process diagrams, user journeys & workflows

Identify and holistically assess both data and process problems as well as business needs to make recommendations

Influence change management strategies and be responsible for deploying, where applicable
Systems & Tools Transformation Associate Basic Qualifications
Bachelor's degree or 2+ years experience in related field

4+ years work experience in product management, sales systems, technical project/program management, sales technology, process improvement or excellence, strategy, operations

1+ years experience with project management software (such as JIRA, SmartSheet, Asana, Aha!) or relevant experience
Systems & Tools Transformation Associate Preferred Qualifications
Exceptional attention to detail: adept learner with meticulous attention to detail and proven experience in diagnosing the breaking points within a process

Experience building for scale: comfortable with data and ambiguity; quickly creates connections and assesses root-cause; delves into the details & operational tactics, engages meaningfully on the big picture, and solves operational problems

Experience with sales processes and tools: subject matter expert in sales workflows and processes (e.g. headcount planning, territory building, quota setting, forecasting), operations, and tools (e.g. Anaplan, Salesforce, Dynamics 365, WalkMe); experience implementing third party systems and utilizing Agile methodologies.

Data fluency: 1+ years experience with Excel or relevant experience; ability to query and analyze data from relational databases using SQL, experience with BI tools (Tableau, PowerBI) is a plus

Clear and effective communication: distills complex thoughts and strategies into simple, actionable written and verbal recommendations in a fast-paced, data-focused environment

Accountability and prioritization: experience acting with limited oversight on day-to-day basis, balancing multiple priorities, and proven experience in meeting deadlines

Proactivity and positivity: independently seeks information, solves conceptual problems, corrals resources, and delivers results in challenging and multi-faceted situations; eager and motivated to work collaboratively in a dynamic, ever-changing environment.
About Synergis
Our digital world has accelerated the need for businesses to build IT ecosystems that enable growth and innovation along with enhancing the Total experience (TX). Synergis partners with our clients at the intersection of talent and transformation to scale their balanced teams of tech, digital and creative professionals.
Synergis is an Equal Opportunity/Affirmative Action employer.
Learn more