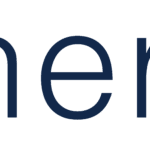 Synergis
Title: Project Coordinator II
Duration: 12 Month Contract
Location: Remote
The org: The PeopleDev team works to strengthen performance and culture by preparing employees to successfully tackle their most critical challenges today and in the future. We leverage renowned expertise, engaging content, tools, technology, and innovative design to scale learning and support employees at all stages of their careers — from Orientation, to manager training, to senior leadership development. In addition to high-impact learning programs, classes and resources, we also provide organizational development consulting and customized solutions that increase the health and performance of organizations and overall business. We're a team of individuals passionate about helping employees unlock their fullest potential.
The team: The Talent Development Team is a part of the People Development organization and supports the accelerated development of leadership talent.
Project Overview:
Project Coordinators for 12-month assignments to support various programs within the Talent Development team in People Dev. As a Talent Development Coordinator, you will report to the Talent Development Project Management Lead. You will be tasked with executing on a number of key projects, which allow us to deliver seamless operational experiences to our internal and external partners. You'll effectively balance highly visible work with a myriad of behind-the-scenes programmatic responsibilities. With your passion for operational efficiency and relationship building, you will constantly optimize the day-to-day administration of our program and the client experience, proactively taking the lead on adapting and improving our workflows, processes, and systems.
Project Coordinator Overall Responsibilities:
Manage the coordination and execution of a variety of programmatic offerings within Talent Development

Act as primary point of contact for program scheduling for teammates and participants

Support leadership development offerings by managing invitations, registration, communications, program materials, etc.

Lead projects pertaining to the execution of the program, including but not limited to data/reporting, evaluation, partner education, site/information management, and overall operational efficiency

Manage day-to-day relations with external vendors that support our programs
Project Coordinator Required Education, Experience and Skills:
Bachelor's degree required; 3-5 years relevant work experience in program management, and/or related field

Strong working knowledge of Google products (e.g. Slides, Docs, Sheets, Calendar, etc.)

Excellent project management skills including ability to effectively manage multiple competing stakeholders, timelines, and demands, immaculate attention to detail, and knack for process optimization

Strong ability to build credibility and relationships quickly across a variety of audiences

Impeccable judgment and ability to handle highly confidential information

Exceptional written and verbal communication skills
Project Coordinator Preferred Experience and Skills:
High tolerance for ambiguous, fast-paced, global environments

Experience with and interest in developing internal tools and dashboards a plus

Experience with project management tools (i.e. Asana)

Equally strong orientation to teamwork and autonomy