Project Manager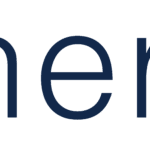 Synergis
Title: Project Manager
Anticipated Duration: 6 Month Contract
Location: New York, NY
Project Overview: 
Global Creative Works vision is to provide leading-edge research on ad campaign effectiveness through global scaled experimentation and analysis driven by machine learning and human coding (mind + machine). Activated through engagements with key clients to evolve their advertising on platforms and beyond. 
Project Manager Overall Responsibilities: 
This role will be critical in developing and leading the global creative experimentation program. As a Project Manager, you will be accountable for planning, launching, project managing, and reporting all day-to-day activities for large, cross-functional efforts. You'll create stability within chaos, with little direction.
Project Manager Top 3 Daily Responsibilities: 
Work with the Creative Works leadership to define, launch, and drive strategic cross team experimentation program. You will collaborate with cross functional partners to identify experimentation opportunities, shape the agenda, negotiate with stakeholders and build the operating model. 

Structure and lead execution of the program including developing implementation plans, governance models, communication plans, and providing overall project management leadership to drive to completion and success.

Develop solid relationships with working group leaders to ensure programs and communications remain aligned with the team's priorities and outcomes.

Facilitate critical decision making while also managing timelines
Project Manager Required Education, Experience and Skills:
Bachelor's degree or equivalent practical experience

A deep understanding of advertising industries and is comfortable working across multiple verticals and can learn and understand industry nuances quickly

A strong leader with both a track record working in complex cross-functional environments across countries and disciplines

Familiar with Marketing Objectives frameworks and product knowledge (i.e. Brand Lift Studies, Conversion Tracking)

This person must be able to frame hypotheses and turn data into a story that motivates multiple audiences to take action as a result.
Project Manager Preferred Experience and Skills:
A great connector with proven ability to work cooperatively and proactively with media and creative agencies, and senior brand leadership to drive behavior change

Prior experience as a Video Specialist, Analytical Lead, Account Manager, Producer or have worked in a media or creative agency.

Experience leading complex operational and strategic initiatives.

Ability to manage complex stakeholder structures, serving as the primary point-of-contact.

Excellent people management, problem-solving, and issue resolution skills.

Ability to thrive in a rapid paced environment handling multiple projects.

Excellent communication and presentation skills.

Ability to speak in one or more additional European languages fluently.

You'll be entrepreneurial, proactive, highly organized, and comfortable with ambiguity. You'll create stability within chaos, with little direction.
About Synergis
Our digital world has accelerated the need for businesses to build IT ecosystems that enable growth and innovation along with enhancing the Total experience (TX). Synergis partners with our clients at the intersection of talent and transformation to scale their balanced teams of tech, digital and creative professionals.
Synergis is an Equal Opportunity/Affirmative Action employer.
Learn more