Project Manager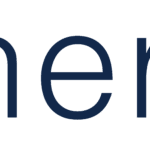 Synergis
Title: Project Manager
Anticipated Duration: 12 Month Contract
Location: Remote
Our client's platform was built to help professionals achieve more in their careers, and every day millions of people use their products to make connections, discover opportunities and gain insights. Their global reach means we get to make a direct impact on the world's workforce in ways no other company can. They're much more than a digital resume – they transform lives through innovative products and technology. This role sits within Marketing Solutions, partnered with sales leadership and teams to assist in moving large programs and projects forward.
 Project Manager Responsibilities:
● Oversee operational program management projects including moving key initiatives forward across a multi-team sales vertical & partner specialists
● Establish project standards, cadence and version controls for project documentation and workflow to ensure success of programs
● Proactively develop new project tools and templates to support the team
● Execute program against project plan: action items, owners, due dates, statuses, issues, lessons learned and risks
● Assist with the creation and update of key project artifacts (project charters, project plans, project resource plans, project budgets and communications/change plans) and with meeting facilitation by sending meeting agendas, taking meeting minutes and tracking assigned project team activities
● Build and maintain repositories for tracking key artifacts and reusable templates (Shared Folders, project plan templates, project documents, Wiki sites/documents etc.)
● Track and report on key metrics and use problem-solving skills to logically structure ambiguous problems, identify sources of data, conduct analysis, derive key insights and deliver recommendations
● Own and manage multiple, concurrent operational projects of varying complexity (cross-functional priority tracking, key initiative documents, resource hubs etc…)
● Develop collaborative partnerships with business leads and stakeholders and continually seek opportunities to increase both sales team & customer satisfaction, and deepen relationships
● Handle day-to-day customer fulfillment needs, including but not limited to: product training, support and monitoring
● Participate in client relationships with superior service, collaboration and delivery that exceeds expectations  
Project Manager Required Experience:
● BA/BS degree or related work experience
Project Manager Preferred Experience and Skills: 
● Some experience in marketing and/or digital media industry (not required)
● Working knowledge of project life cycle
● Excellent communication, analytical and problem solving skills
● Ability to logically and efficiently structure ambiguous problems, identify sources of data, conduct complicated analysis, identify key insights and recommended actions
● Ability to logically structure and analyze ambiguous problems
● Ability to communicate with executive team, business and recruiting leaders
● Ability to be highly productive and proactive with supporting key stakeholders
● Ability to effectively manage time, prioritize tasks and work within deadlines with little supervision
● Ability to work in a fast-paced, startup environment
About Synergis
Our digital world has accelerated the need for businesses to build IT ecosystems that enable growth and innovation along with enhancing the Total experience (TX). Synergis partners with our clients at the intersection of talent and transformation to scale their balanced teams of tech, digital and creative professionals.
Synergis is an Equal Opportunity/Affirmative Action employer.
Learn more