Retail Marketing Project Manager
Retail Marketing Project Manager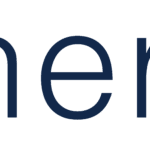 Synergis
Title: Retail Marketing Project Manager
Anticipated Duration: 12 Month Contract
Location: Mountain View, CA
Summary
As a Project Manager, you'll support the Retail Advocacy team (RAd) within Retail Marketing by coordinating multiple programs and initiatives focused on retail associates for global retail partners. In this role, you'll be comfortable and familiar with content production, localization and stakeholder management and able to manage complex projects with multiple deliverables.
Project Manager Tasks and responsibilities
Project management (50-60%)
Directly manage projects, build and maintain processes  and templates to standardize methods and best practices across the team

Drive Global Advocacy programs to markets and support a strategy that scales account work for global usage.

Get highly familiarized with country markets including major partners/accounts that are serviced, nuances within each market and build relationships with POCs

Create and update decks to kick off campaigns and service as a POR for all markets leveraging global work

Fill in for team gaps as might be needed for coverage purposes supporting launch
Team comms & processes (20-30%)
Manage Retail Advocacy team site with useful links, documentation and resources to allow 'self-serve' access to RAd work product by regional and xfn stakeholders

Ensure team adherence to file naming conventions, folder structures, and access permissions, in partnership with agency teams and other stakeholders

Coordinate various internal communications, such as weekly RAd newsletters, including managing recipient lists

Serve as RAd program coordinator for Retail Attic swag portal, partnering with HH Global 
Localization coordinator (10-20%)
Serve as the team coordinator for localization processes and workflow. 

Identify process improvements, capture and lead adoption of best practices, and manage RAd interaction with DSM L10N and agency partners. 
Team ops (5-10%)
Maintain relevant team trackers (OOO, birthdays)

Manage the agenda for weekly team meetings
Project Manager Required Education, Experience and Skills:
BA/BS degree required.

Minimum 3 years of experience managing global marketing programs

Positive attitude with a team player mentality

Slide deck wizard needed: Ability to create and build slide decks as well as visually 'perfect' existing slide decks

Strong project/program management skills with the ability to prioritize and complete multiple tasks from multiple team members, and follow through with team members to achieve group as well as individual goals. Agency experience is a plus.

Able to grow positive working relationships with a diverse group of stakeholders and  colleagues at all organizational levels.

Outstanding communication skills with demonstrated content production and management experience; 

Demonstrated experience producing project plans and materials and strong presentation design skills.

Experience using Google products including Hangouts, Gmail, Calendar, Docs, Sheets.

Experience with project management and process design software such as Wrike and Lucidchart is a plus. 

Flexible, proactive, responsible and detail-oriented.

Able to grow positive working relationships with a diverse group of stakeholders and colleagues at all organizational levels 

Ability to thrive in an ambiguous and dynamic environment, work autonomously and solve problems.
Project Manager Preferred Experience:
Experience with project management and process design software such as Wrike and Lucidchart is a plus.
About Synergis
Our digital world has accelerated the need for businesses to build IT ecosystems that enable growth and innovation along with enhancing the Total experience (TX). Synergis partners with our clients at the intersection of talent and transformation to scale their balanced teams of tech, digital and creative professionals.
Synergis is an Equal Opportunity/Affirmative Action employer.
Learn more