Senior Analyst, Digital Analytics – Web/Mobile
Senior Analyst, Digital Analytics – Web/Mobile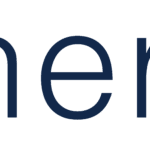 Synergis
Senior Analyst, Digital Analytics – Web/Mobile
Direct hire
Hybrid – must be local to Atlanta, GA 
Job Summary 
Conduct analyses and insight development for our Digital channel performance, including websites, mobile app, and mini-programs. Analyze Digital channel revenue outcomes to surface key opportunities and make recommendations for driving business performance. Build insights around online conversion rate performance and work with the optimization team to drive new hypothesis. Measure outcomes of projects including segmentation of results. Build and communicate presentations to share with senior product team members to drive decision making.
Essential Duties and Responsibilities
Build or modify Adobe Workspace dashboards and report hierarchy to support better insight delivery within the Commercial and Digital Product (Mobile App & Website) team
Conduct analyses of new feature releases to assess the impact on key performance metrics and to seek out further optimization opportunity
Leverage session replay and customer feedback tools to surface common customer friction points that can be addressed
Deliver proactive analysis to recommend tactics and strategies that can drive growth
Address and answer data related questions relating to Digital performance from stakeholder groups
Leverage Tableau and data warehouse information to complement digital analytics findings
Utilize competitive performance software to articulate IHG's relative performance
 
What we need from you
Education
Bachelor's degree in a quantitative discipline, or an equivalent combination of education and work-related experience.
Experience
The ideal candidate will have 5+ years progressive work experience, with emphasis on business and digital analysis. Preference will be given to those with demonstrated expertise in the areas of mobile and digital channel measurement, insights, and business performance assessment.
Technical Skills and Knowledge
A qualified candidate will have knowledge and demonstrated use of digital analytics software (preferably with aptitude to adopt new analytical software.
Foundational knowledge of Tableau. Basic SQL or GCP experience a plus
Ability to find, highlight, and explain key outcome drivers to a non-analytical audience in a concise and persuasive manner
Online survey tools (ie Qualtrics)
Session replay tools
Understanding of statistical concepts and how they relate to analytical assessments
Internal Key Relationships:
Liaison with Global/Regional stakeholders
Interact with senior and mid-level management
External Key Relationships: 
Interact and negotiate with senior and mid-level management of partners to develop strategies and drive growth in channel revenue
Physical Requirements:
Work is typically performed in a normal office environment
Hybrid in office / work from home. Typical expectation is 2 days in the office per week, though this may vary by need and over time
About Synergis
Our digital world has accelerated the need for businesses to build IT ecosystems that enable growth and innovation along with enhancing the Total experience (TX). Synergis partners with our clients at the intersection of talent and transformation to scale their balanced teams of tech, digital and creative professionals.
Synergis is an Equal Opportunity/Affirmative Action employer.
Learn more