Senior IT Project Manager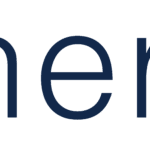 Synergis
Senior IT Project Manager 
6-month contract with potential to extend and/or convert 
Hybrid – must be local to Atlanta, GA 
Key Accountabilities
Lead delivery of large technology deployment supporting a strategic initiative for upgraded conference room audio/video at IHG's Ravinia corporate office in Atlanta.
Partner with the Workplace Experience and Americas Facilities teams to ensure the scope, quality, and schedule objectives are being met.
Work with cross-functional teams to establish, test, and implement system integrations of audio/video technology with IHG collaboration applications.
Define and manage the end user communications, training, and change management deliverables within the project.
Manage project or program risks, issues, actions, and decisions, and report status on a recurring basis to project stakeholders.
Create and maintain project financials throughout the project lifecycle, including the tracking of actual spend and the forecasting of expected labor and equipment spend, highlighting variances and taking actions to mitigate.
Partner with an equipment reseller (VAR) on order placement, order tracking and delivery, and invoicing.
Ensure the implementation activities are consistent with established standards, follow departmental processes, and meet user and business objectives.
Prepare status reports and present updates to the Technology Services monthly portfolio review (MPR) meetings.
Initiate reviews of post-project evaluation reports and benefits to ensure strategic goals have been met.
Key Interfaces
Workplace Experience Director and Team
Facilities Business Partner and Project Manager
IT development teams, support teams, data center resources
IT leadership
Technology Business Management/PMO
Finance and Procurement
Vendors
Required Education, Experience, Technical Skills and Knowledge
Required
Demonstrated experience in full lifecycle delivery of end user technology deployment initiatives with cross-functional technology workstreams.
7+ years of progressive work-related project management experience with proficiency in multiple disciplines, technologies, or processes related to the position.
Project management experience in organizing, planning, and executing large-scale projects from conception through implementation and ability to create and track a work breakdown structure (WBS) based on strategic business requirements.
Demonstrated analytical, budgeting, performance tracking, monitoring, analyzing, and communication skills. Ability to focus on quantifiable outcomes.
Experience in ordering and tracking deliveries of technology equipment.
Demonstrated effective verbal and written communication skills for providing and presenting information to clients, vendors, management, and staff.
Proficient knowledge of Microsoft Teams, Microsoft Office 365, and Microsoft Project.
Experience in leading a project with significant end user communications, change management, and training components.
Desirable
Experience in implementing deployments related to Office 365 and/or Microsoft Teams.
Experience in leading technology projects in office environments, partnering with corporate facilities or real estate teams.
Experience with procurement functions such as purchase order management and invoice payment.
Experience interfacing with building construction partners, such as third-party A/V installers and electrical firms.
Experience working with workplace experience and/or end user support teams.
Project Management Professional (PMP) certification.
Experience using Clarity PPM, Rally, and Ariba.