Senior Product Designer – Brand Experience
Senior Product Designer – Brand Experience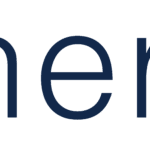 Synergis
Senior Product Designer
Permanent Opportunity 
Remote – candidates must be local or within a commutable distance to Sunnyvale, CA, Colorado Springs, CA, Austin, TX, Atlanta, GA, New York, NY or Berkeley Heights, NJ at this time 
Our client is looking for a holistically-minded Product Designer to join their Brand Experience Design team. This team is responsible for presenting to the world, ensuring cohesive brand expression from purchase through everyday interaction. This includes the website, as well as shop, sales and purchase experiences.
In this role, you'll solve real-world challenges faced by a diverse set of user types and needs, ranging from Michelin-starred restaurants to contractors on-the-go.
In our highly collaborative team-based approach, you'll apply your expertise alongside colleagues to research, create, test, and iterate ideas from the whiteboard to finished product experiences.
We're looking for:
•    Experience. You have a portfolio of elegant design that marries form and function. Iterations on your own work, based on user research and analytics, are a must.
•    Collaboration. You know that the best things are made together. You're not just open to feedback from your colleagues, you actively seek it out.
•    Communication. You can articulate the reasons behind your process and your decisions, in words and pictures.
•    Flexibility. You know that the best design is the one that gets used. You're adept at navigating constraints and stakeholders to adapt the ideal solution into the practical one.
•    Curiosity. You bring a broad range of research, ideation, and prototyping methods to the table, and a desire to learn new approaches from your colleagues. If you don't know something, you're willing to find out.
•    Integrity. You do this work because you love it. Good design determines how products feel and how they work, and you'll go the extra mile to get it right.
Basic Qualifications for Consideration:
•    5+ years experience designing digital experiences in a fast-moving, cross-functional design and development team.
•    Familiarity with a range of design methods, from lightweight research, user journey mapping, prototyping, wireframes, and visual design.
•    A refined sensibility for creating usable interfaces with clear hierarchy and obvious affordances.
•    Proficiency in whatever tools you use to create and communicate, and willingness to adapt to new tools.
•    The confidence to stand up for your informed point of view, and the humility to adjust it with new information.
•    Demonstrated ability to lead the design of new product features, and the facility to bring cross-functional peers together to move projects forward.
Preferred Skills, Experience, and Education:
•    Experience designing content-driven marketing websites, conversion funnels, and shopping cart and checkout experiences.
•    Bachelor's degree in an applicable design discipline or a related field.
•    First-hand experience working for a small businesses
About Our Client: 
Our client is a cloud-based Android point of sale platform that was launched in April 2012. The company is headquartered in Sunnyvale, California. As of the quarter ended September 2020, our client processed $133 billion of annualized card transactions worldwide, making it the largest U.S. cloud POS firm.
About Synergis
Our digital world has accelerated the need for businesses to build IT ecosystems that enable growth and innovation along with enhancing the Total experience (TX). Synergis partners with our clients at the intersection of talent and transformation to scale their balanced teams of tech, digital and creative professionals.
Synergis is an Equal Opportunity/Affirmative Action employer.
Learn more