Senior Product Designer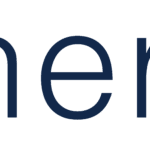 Synergis
Senior Product Designer
Permanent Opportunity 
Portfolio w/ case studies required for submission
100% Remote
SENIOR PRODUCT DESIGNER JOB RESPONSIBILITIES
Lead a full life cycle of systems and applications by working iteratively as a Design expert within a balanced team, consisting of Product Managers and Software Engineers, to deliver incrementally while making progress towards valuable outcomes
Facilitate User Research initiatives across teams
Develop User Centric Design practices consisting of end user's needs, wants and limitations, being the focus at all stages of the Design and Product Development life cycles
Present Design Discovery & Framing with inputs from research initiatives, data from large datasets, ideation testing prototypes, while providing valuable synthesis and recommendations to the key stakeholders and users 
Develop visual identity systems, data visualizations, visual design, and illustrations for feedback and testing in order to drive adoptable outcomes
Lead cross-functional Consulting and Collaboration, demonstrating leadership by helping the team and stakeholders navigate product vision, high-level business priorities and desired outcomes
Foster practice leadership in a variety of ways, including giving Core Practice talks and attending and speaking at events at Kohl's and in the community, as well
Engaging in peer coaching
Build, Manage and Develop Team while recruiting, training, counseling ​and communicating job accountabilities to Product Designers
Participate in Scopings, Inceptions, Kick-Offs and other workshops with other team members eventually assuming the role of inception facilitator
People Managers: Demonstrate hands-on leadership on projects while empowering both client and teammates to become leaders themselves
People Managers: Enforce policies and procedures while monitoring, appraising and reviewing job contributions
 
SENIOR PRODUCT DESIGNER REQUIREMENTS 
5 to 10 years of experience creating software products
8-10 years of experience leading teams for people managers
BA/BS in relevant field of study or equivalent work experience
Experience in User-Centered Design, closely collaborating with agile Software
Developers/Product managers and contributing to successful products using Lean Startup and Agile methodologies
Deep experience in at least one of the following design skills: User Research, Interaction Design, Visual Design or Service Design
Experience in actively enabling others develop design skills and supporting them to improve in their practice
Substantial experience with web and/or mobile software development
Demonstrated ability to help the team respond to customer's context, pains and goals, leading with user research and customer development techniques, while creating balance with the technical feasibility of concrete features
Expert ability to analyze complex environments with technical, business, legal, industry compliance and people aspects, and ability to synthesize a path forward
Demonstrated team leadership helping the team and stakeholders navigate product vision, high-level business priorities and desired outcomes
Expertise in designing software in an iterative way while making demonstrable, incremental progress towards goals
Strong leadership and communication skills with both technical and non-technical individuals; the ability to listen, articulate ideas and advocate best practices in both one-on-one and group settings, in both verbal and written form
Demonstrated ability to help foster a culture of collaboration while providing a sense of direction and meaning to the whole team
Substantial experience with modern front-end systems and open source frameworks
 
SENIOR PRODUCT DESIGNER PREFERRED REQUIREMENTS 
Experience facilitating workshops
Experience working independently with clients or stakeholders in a consulting capacity
Experience designing complex multi-sided systems or enterprise software
Active member of the design community with presentation skills demonstrated by giving talks about design
About Our Client: 
Our client is an American department store retail chain. As of December 2021 it is the largest department store chain in the United States, with 1,162 locations, operating stores in every U.S. state except Hawaii.
About Synergis
Our digital world has accelerated the need for businesses to build IT ecosystems that enable growth and innovation along with enhancing the Total experience (TX). Synergis partners with our clients at the intersection of talent and transformation to scale their balanced teams of tech, digital and creative professionals.
Synergis is an Equal Opportunity/Affirmative Action employer.
Learn more