Senior Product Manager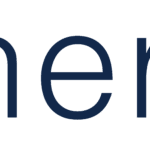 Synergis
Senior Product Manager
Permanent Opportunity 
100% Remote (candidates MUST sit in California, Oregon, Georgia, Washington, Virginia, Maryland, DC, Hawaii, Colorado)
Our client is shaping the future of healthcare. With our product and experience-first mindset, coupled with the right digital tools and platforms, we're building a practice that is laser-focused on creating the best possible digital journey for our members, our care team, and any visitor who engages with our client's digital properties. From discovery to delivery, we pride ourselves on an end-to-end approach that is strategic, thoughtful, creative, and human-centered.
A more senior individual contributor in product management, the Sr. Product manager is typically responsible for overseeing a more complex product than junior Product Managers and/or is responsible for multiple products. The Sr. Product Manager should have at least 3 years of experience in product management, contributing to and owning the product roadmap, overseeing product discovery, writing user stories, and prioritizing a backlog and thrives in a cross functional, agile environment. This position reports to a Sr Manager or Director of Product.
Job Summary:
The Product Management job function focuses on delivering meaningful products and customer experiences that reduce friction, improve health outcomes, drive business value, and increase efficiency. The Product Management function drives product vision, strategy, metrics, roadmaps, and prioritized backlogs in service of creating valuable customer experiences (e.g., member, broker, physician, clinician, etc.). Working in a product model, product management is at the center of where customer, business, product, design, analytics, and engineering meet. It also partners closely with other functions such as compliance/regulatory, IT, regions, strategy, sales, training, operations, and administration.
Essential Responsibilities:
Performs external discovery (e.g., identifying marketplace innovation, testing directly with end users) and internal discovery (e.g., collaborating with business partners to identify needs) with support from UX design and research, engineering, and business partners.
With value management, defines and tracks outcomes (OKRs), based on experience group OKRs and be aware of performance metrics (e.g., speed, quality).
Collaborates with squad to solve user problems (through competitive and user research/testing, experimentation and/or design thinking techniques).
Defines user stories, acceptance criteria and prioritize backlog to ensure work is in line with experience strategy and understood by squad.
Serves as a facilitator not only within a squad but with various stakeholder groups within the organization.
Understands and helps coordinate inter-squad and external dependencies, as applicable.
Collaborates with operations teams and regions to support regional adoption; leads trainings to build readiness for Production Support and Operational Readiness teams.
Provides an end-to-end/holistic view of how specific business/clinical processes and internal system configurations impact that experience.
With business partners, evaluates potential business/clinical process changes and impacted systems to be able to implement the desired features.
Ensures stories clearly communicate customer/stakeholder needs to the squad; work with squad to clarify stories as necessary.
Helps the squad to focus by prioritizing a backlog of work that includes and is balanced across new development, non-functional requirements, and technical work (e.g., maintenance, support, technical debt), where applicable.
Develops product roadmap, from ideation to launch, defining product vision, driven by customer research, market analysis, analytics and validated by end users
Participates in product discovery, validating new ideas and taking learnings to funnel to the product roadmap.
Writes user stories based on validated learnings and prioritizing the backlog.
Partners with various stakeholder groups and work in a highly complex, matrix environment at a fast pace in an enterprise-size company.
Reviews analytical dashboards, OKR alignment, support the creation and readout of reports and status updates, prepare presentation decks, miscellaneous meetings.
Leads one (1) to three (3) squads.
Responsible for the prioritization of the backlog and makes decisions based on the value that will be delivered for multiple complex products.
Makes decisions in terms of bringing new or enhanced products to the market and what to defer or deny on the product roadmap.
Leads feature demos for stakeholders; provides product expertise, peer training, and consultation where necessary
About Our Client: 
Our client is an American integrated managed care consortium.
About Synergis
Our digital world has accelerated the need for businesses to build IT ecosystems that enable growth and innovation along with enhancing the Total experience (TX). Synergis partners with our clients at the intersection of talent and transformation to scale their balanced teams of tech, digital and creative professionals.
Synergis is an Equal Opportunity/Affirmative Action employer.
Learn more