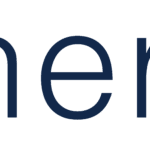 Synergis
Senior UX Researcher
Permanent Opportunity w/ Payments & Business Technology Company
Hybrid-Remote (must be local to Atlanta, GA or Minneapolis, MN)
The Senior UX Researcher will lead a broad scope of design research initiatives, with an emphasis on evaluative & generative testing. The candidate should be able to effectively advocate for the needs of customers and influence business decisions. The Senior UX Researcher is expected to contribute competitive insights based upon Market Trends, Customer Testing and Data-driven research in collaboration with Product Managers, Engineers and Designers to successfully meet customer needs.
Establish a foundation for successful UX Design Research, communicate findings, make design recommendations to influence decision-making throughout the product development lifecycle.

Lead research strategy efforts for the product team, moderate user studies and execute on a variety of qualitative and quantitative research methods (i.e. – design testing, competitive analysis usability testing, A|B testing, etc.) to explore and validate assumptions around the customer experience.

Translate the product vision for key stakeholders, internal partners and UX Designers, into strategic customer and business needs with measurable validation activities, such as heuristic evaluations and data analysis. Participate in on-going product design iterations.

Create research studies and documentation to recruit participants, that will provide valuable product design insights. Enable efficient global execution of common study types, advocating for the needs of the customers at all levels of the organization.

Demonstrated ability to understand and communicate wholistic customer experience

Consult and advise in partnership with business leaders, engage key stakeholders on benefits, approaches and tools to support data driven decision making via customer research.
UX Researcher Basic Qualifications:
Bachelor's Degree in Human-Centered Design or Related Field and 5 years of experience

HS/GED and 8 years of experience in Product Design, User Experience, Information Architecture, or related field

Strong experience as a Customer, UX Researcher or similar role

Demonstrated experience in Data Analysis

Experience in Agile Product Development Lifecycle

Knowledge of User Experience Design

Team Operations

Process Improvements
UX Researcher Preferred Qualifications:
Bachelor's Degree in human-Centered Design or Related Field and 5 years in Product Design, User Experience, Information Architecture, or related field

Executive Communication, Collaboration and Leadership skills

Ability to self-manage, work autonomously, and demonstrate strong organizational skills

Familiarity with Jira, Airtable, as well as Modern Design Tools; Figma or Sketch

Project and Product Management Experience

Passion for Financial Services

Workshop Design and Facilitation