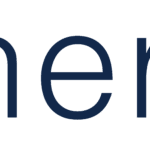 Synergis
Senior UX Researcher 
Direct Hire
Hybrid-Remote (Candidates must sit in or near Atlanta, GA | Long Island, NY | Carmel, IN | Austin or Dallas, TX | Burlington, VT | Draper, UT | Mission, KY)
As the Senior User Experience Researcher, you will utilize your expertise to help establish the UX research practice across the Sales, Service, Marketing and Analytics teams. This role will work closely with UX team members, business partners and leadership to elevate the products these teams rely on incorporating qualitative and quantitative research methodologies to drive better business decisions and better product design through informed reporting.
Through the process you will provide ethnographic studies, lead usability testing and organize research findings reviews with stakeholders to drive solutions that exceeds the expectations of the business and measurably improves the experience and value to the users.
You have experience working with UX Designers and Architects and have a thorough understanding of how research fits into and help drive the User-Centered Design process within an Agile workflow.
The Senior UX Researcher will act as an ambassador for User-Centered Design and advocate for research and design principles among key partners.
Senior UX Researcher Expectations
Executes standard / defined research methodologies to gather information, identify trends and develop project-specific findings
Analyzes findings to uncover actionable insights
Interprets operational requirements for inclusion in studies and analysis
Writes reports and creates charts, presentations and timelines in support of department or business operations
Supports capability development within the delivery organization, including reviews, gap assessments and source development
Conducts business impact analyses, validation studies and market research through all stages: concept formulation, definition of metrics, determination of statistical methodology, research evaluation and report development
Collaborates with team members to understand how findings / insights impact project objectives and business outcomes, and to identify additional research needs
Develops analytical tools and numerical modeling of complex operations systems and processes
Provides recommendations for operational efficiencies and process improvements; assists in design development to support change initiatives
Saves and stores all research findings within a common research repository so that it is easily discoverable across products.
Collaborate with a wide variety of stakeholders including engineers, product managers, product owners, scrum team leads, as well as executive leadership
Create innovative design concepts based on a deep understanding of the user's needs and business objectives. Demonstrate a willingness to try new approaches and create design plans that can be achieved iteratively
Experience working in an agile environment supporting engineering by providing research artifacts, UX best-practices, and consulting for the team
Keep current with latest UX research, design and technology trends
Estimate effort, plan schedules, and manage time effectively
Understand the technical, business, and time limitations facing the organization and design within the constraints
Senior UX Researcher Qualifications
4-year degree preferred or equivalent work experience
5+ years related UX research experience
Portfolio containing examples of multi-platform business application analysis
Solid understanding of user experience design principles and best practices
Highly collaborative personality who seeks out team-based solutions
Ability to communicate complex concepts through presentation to a wide variety of audiences
Experience working on complex business applications for internal and external stakeholders
Experience implementing User-Centered Design processes within Agile delivery organization
Proven expertise with modern desktop, web and mobile app design
Familiarity with UX prototyping tools such as Axure, Adobe XD, Figma or similar
Senior UX Researcher Bonus talent
Experience working on with sales team-specific tools such as Salesforce and finance reporting tools
About Our Client: 
Our celint is an Atlanta-based business unit, formed in 2014 to consolidate all of their global automotive businesses.