Senior UX Researcher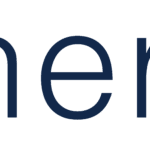 Synergis
Senior UX Researcher 
Permnanet Opportunity 
100% Remote 
The Senior UX Researcher will plan and execute research activities that drive strategic product decisions throughout the product development lifecycle across multiple technology domains. At its core, you will design and execute foundational research that explores current environments and new product solution opportunities. Your research work will be a central driver in developing products. The Senior UX Researcher will be tasked with the timely coordination, execution, and reporting for contextual inquiries, combining qualitative and quantitative methodologies, ethnography, and emerging technology evaluations.
Job Responsibilities
● Collaborate closely with product managers to identify, define, and deliver meaningful insights that inform business decisions.
● Lead user-centered research throughout the product development process, using a variety of qualitative and quantitative research methods (e.g. interviews, surveys, usability tests, concept tests, competitive analysis, etc)
● Plan, design and execute user and product usability research studies and experiments aligned with business objectives. Responsibilities include research method selection, tool selection, user recruitment, test creation, analysis and reporting.
● Generate actionable user insights for product features as well as concepts and ability to communicate to diverse audiences through effective written documents and presentations
● Partner with the broader team of researchers and data scientists in driving strategic research
● Ability to develop and innovate on our mixed-methods research practice
● Contribute to overall Product maturity. Enterprise evangelism, advocacy and champion human-centered product design and design thinking. Bringing new methods, techniques and models to expand the product design practice toolkit, mentoring members of the balanced team.
Job Qualifications
● Minimum of 7+ years relevant applied experience with a Bachelor's degree or higher in Psychology, Human-Computer Interaction, Human Factors, Social Science, or a related discipline
● Expertise with product discovery on technology products
● 'Can do' spirit combined with high energies and a positive attitude
● Expert level fluency in advanced used research tools (e.g. UserZoom, OptimalWorkshop, Adobe Target, Optimizely, Hot Jar, Figma ect…)
● Expertise in conducting end-to-end user research studies; planning, recruitment, execution, analysis and delivery.
● Experience with quantitative research methods, statistical analysis, experiment design, insight generation and data visualization.
● Experience with advanced qualitative and quantitative research tools, and the ability to identify new tools to drive research methodologies
● Effective written and verbal communication, storytelling, and presentation skills
● Experience building and maintaining a healthy product research practice
● Strong ability to translate product team requests and needs into researchable questions in a rigorous and valid way.
● Self-starter who doesn't hesitate to proactively approach in order to learn fast
● Experience working with consultants or in a consulting capacity.
● Comfortable to autonomously define, plan, and conduct evaluative and generative research that influences and drives the roadmap for our products
● Familiarity with quantitative and qualitative research methods, comfortable with metrics and tests, with the ability to synthesize quantitative data with qualitative research
● Independent thinker, able to work autonomously, capable of taking on loosely defined problems and translating complex thinking into practical application for diverse audiences
● Leadership level experience in storytelling ability and communicator, able to speak fluently to Product Leadership, Designers, Engineers and other stakeholders (in English), enabling you to deliver recommendations to Product Balanced Teams
● Bonus: Experience researching and building omni-channel solutions
About Our Client: 
Our client is an American department store retail chain. As of December 2021 it is the largest department store chain in the United States, with 1,162 locations, operating stores in every U.S. state except Hawaii.
About Synergis
Our digital world has accelerated the need for businesses to build IT ecosystems that enable growth and innovation along with enhancing the Total experience (TX). Synergis partners with our clients at the intersection of talent and transformation to scale their balanced teams of tech, digital and creative professionals.
Synergis is an Equal Opportunity/Affirmative Action employer.
Learn more