Site Reliability Engineer
Site Reliability Engineer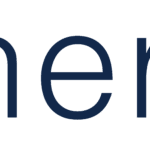 Synergis
Title: Site Reliability Engineer
Anticipated Duration: 12 Month Contract
Location: Remote
Application Engineering is also a mindset and a set of engineering approaches to running better production systems—we build our own creative engineering solutions to operations problems and support a large array of Cloud Applications to enable productivity. Each minute an application is unavailable is a minute we take away from our users and their productivity in achieving economic opportunities. Much of our practices focus on optimizing existing systems, building infrastructure and eliminating work through automation. As a Site Reliability Engineer, you will be responsible for the big picture of how our systems relate to each other, leading productivity at scale with tools like O365, Google Suite and other collaboration tools, promoting SRE's culture of diversity, intellectual curiosity, problem solving, and openness is key to its success. Our organization brings together people with a wide variety of backgrounds, experiences, and perspectives. We encourage them to collaborate, think big, and take risks. We promote self-direction to work on meaningful projects, while striving to create an environment that provides the support and mentorship needed to learn and grow.
Application Engineering SRE team is seeking an SRE with a strong DevOps acumen to build infrastructure services and business applications in Azure, with a heavy focus on automation to deploy and operate in Azure. This role is part of the Enterprise Productivity Engineering team that focuses on the corporate infrastructure.
Site Reliability Engineer Responsibilities:
Key contributor to your team in a DevOps-oriented, cloud-focused systems and infrastructure engineering organization.

Responsible of migrating on-prem workloads to Azure.

Assess applications on on-prem for Azure readiness and working with the business to understand application architecture and work on mitigating limitations for the migration

Provide automation, tooling, and continuous delivery services for Azure in Enterprise Productivity used by the internal enterprise IT organization and its internal customers

Manage individual project priorities, deadlines and deliverables related to your technical expertise and assigned domains
Site Reliability Engineer Required Education, Experience and Skills:
B.A./B.S. degree in Computer Science or related technical discipline, or related practical experience

4+ years of experience in cloud-focused software development in C#, Python, or other object-oriented programming language

2+ years of experience in managing and deploying Azure services via declarative cloud management languages (e.g. Azure ARM templates)

2+ years of experience in infrastructure build and release engineering, including the creation of CI/CD pipelines, and the authoring of integration and unit tests

2+ years of experience in Azure cloud systems and architecture

2+ years of experience deploying and managing Azure IaaS and PaaS services, including Azure DevOps, App Services, Application Gateways, Azure Scale Sets and API Management

2+ years of experience with DevOps core concepts and Agile software development practices
Site Reliability Engineer Preferred Experience and Skills:
B.S. + 8+ years of relevant work experience

Experience building infrastructure automation and cloud management platforms at scale

2+ years of experience in Azure virtual network design and architecture, including Network Security Groups, hybrid connectivity via ExpressRoute, and forced tunneling

2+ years of experience with the Azure DevOps suite (formerly Visual Studio Team Services / Visual Studio Online) or comparable cloud-based Continuous Delivery platforms

2+ years of experience with serverless and containerization technologies, such as Azure Functions, Service Fabric, and Kubernetes
About Synergis
Our digital world has accelerated the need for businesses to build IT ecosystems that enable growth and innovation along with enhancing the Total experience (TX). Synergis partners with our clients at the intersection of talent and transformation to scale their balanced teams of tech, digital and creative professionals.
Synergis is an Equal Opportunity/Affirmative Action employer.
Learn more