Sr. Administrative Assistant
Sr. Administrative Assistant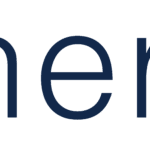 Synergis
Title: Sr. Administrative Assistant
Duration: 8 Month Contract
Location: Mountain View, CA
Our client's platform was built to help professionals achieve more in their careers, and every day millions of people use their products to make connections, discover opportunities and gain insights. Their global reach means we get to make a direct impact on the world's workforce in ways no other company can. They're much more than a digital resume – they transform lives through innovative products and technology.
Sr. Administrative Assistant Responsibilities:
● Collect and prepare information used for presentations and meetings for executive staff
● Document meeting minutes as well as manage action items
● Plan, organize and manage multiple calendars (resolve overlapping commitments and protect time for priorities)
● Coordinate all travel arrangements, meetings, vendor and customer reviews, and special events such as department all-hands or off-sites
● Answer phones, screen and document incoming calls, and redirect requests to optimize the management team
● Reconcile expense reports and purchase requisitions submissions
● Develop and manage meeting communications and cadence activities
● Manage special projects for and with the senior staff
● Provide back-up support for other executive administrators
● Work with HR, Finance, Legal and other groups on reporting and reconciliation
Sr. Administrative Assistant Required Experience:
● 3+ years of experience working at the senior or executive level in an administrative or coordination role
Sr. Administrative Assistant Preferred Experience and Skills:
● Experience with project and budget management
● Experience with Salesforce.com, Oracle, Selectica or cloud-based performance assessment tools
● Experience supporting a large, rapidly expanding global sales organization
● Expert knowledge of MS Office (Outlook, Word, PowerPoint and Excel)
● Excellent communication, teamwork and organizational skills
● Ability to take initiative and exercise good judgment, discretion and confidentiality in all tasks
● Ability to quickly learn and adopt new technologies and processes
● Ability to create and modify processes and scale best practices across the organization
● Ability to confidently interact with senior and executive level management
● Ability to work in a fast-paced, startup environment
● Ability to effectively manage time, prioritize tasks and work within deadlines with little supervision
Synergis serves a myriad of clients across nearly all industries, from start-ups to Fortune 100 companies. The outcomes of these relationships are demonstrated in a growing list of more than 300 clients and industry recognition by Inc. magazine and the Atlanta Business Chronicle. From its foundation in 1997, Synergis has been successfully recruiting and placing IT professionals in all areas of information technology. Synergis has been successfully recruiting and placing IT professionals for over 20 years. For more information about Synergis, please visit the company website at www.synergishr.com.
Synergis is an Equal Opportunity/Affirmative Action employer
About Synergis
Our digital world has accelerated the need for businesses to build IT ecosystems that enable growth and innovation along with enhancing the Total experience (TX). Synergis partners with our clients at the intersection of talent and transformation to scale their balanced teams of tech, digital and creative professionals.
Synergis is an Equal Opportunity/Affirmative Action employer.
Learn more