Sr. UX Researcher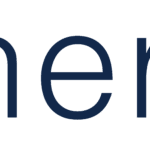 Synergis
Title: Sr. UX Researcher
Anticipated Duration: 12 Month Contract
Location: Remote
We're looking for a Senior UX Researcher to join our research & innovation function at the intersection of Market Research & UX Research to help integrate UX into marketing strategy. You will serve as a UX Research expert on a new digital marketing strategy team focused on B2B digital marketing experiences and innovation for multiple Business Units (BUs) in our Marketing & Communications org. This researcher will primarily lead work focused on innovating and improving the web experience for one of our largest BUs, Marketing Solutions (LMS), and will work closely with other researchers on their team and cross-functional stakeholders. Ideal candidates will be comfortable with both quantitative and qualitative methods, scoping and running research studies end-to-end autonomously, and heavily leveraging the UserZoom online research platform for running research studies.
Sr. UX Researcher Responsibilities:
• Work on a UX Research & Innovation team with other researchers focused on leading large multi-website research & design innovation projects across multiple business units (BUs) with global stakeholders. 
• Serve as the primary point of contact, project coordinator and UX Researcher for all marketing-led UX Research projects for LMS and LMS teams.
• Partner with marketing, brand, UX design, sales, product and engineering teams to create research roadmaps and drive user-centered research studies that inform business decisions and strategy.
• Design and conduct user research studies, including in-depth interviews, concept/prototype testing, surveys, unmoderated and mixed methods.
• Synthesize and communicate compelling research findings with clear, actionable recommendations through storytelling via presentations, reports, and collaborative workshops.
• Facilitate cross-functional collaboration with designers, web marketers, product marketers, engineers, and sales to translate insights into actionable next steps for execution and success metrics for marketing innovation.
• Share out regular research updates with key stakeholders and leadership, and support cross-functional teams with on-going feedback on web research plans (key research questions, online methodologies, participant profiles, study creation, project timelines).
• Partner closely with other Principle and Lead UX Researchers on your team to identify and address shared opportunities across BUs.
• Evangelize UX Research and educate team members in the Marketing & Communications org on the UX research process, best practices and value.
• Help to evolve our research & design innovation workflows, processes and toolkit.
• Help maintain and update a website of research studies, findings, and templates for stakeholders and team members.
Sr. UX Researcher Required Education, Experience and Skills:
• 5+ years of experience in user or design research with a focus on digital experiences, or equivalent market research experience with demonstrated skills and training in UX research specific methods and best practices.
• Degree in Psychology, Cognitive Science, Human Factors, Anthropology, Human-Computer Interaction, Design, a related field or equivalent experience.
Must have experience with:
• Qualitative and Quantitative (e.g., surveys, log/behavior analysis) research methods and analysis
• Presenting research outcomes & recommendations to stakeholders
• Moderating user interviews
• Using an unmoderated UX research platform to conduct and analyze online studies (e.g. UserZoom, UserTesting)
• Testing online prototypes and familiar with iterative design prototyping processes, best practices and workflows
• Project management
 
About Synergis
Our digital world has accelerated the need for businesses to build IT ecosystems that enable growth and innovation along with enhancing the Total experience (TX). Synergis partners with our clients at the intersection of talent and transformation to scale their balanced teams of tech, digital and creative professionals.
Synergis is an Equal Opportunity/Affirmative Action employer.
Learn more